Podcast: Play in new window | Download (Duration: 34:18 — 23.8MB) | Embed
Subscribe: Apple Podcasts | Google Podcasts | Spotify | Amazon Music | Android | Pandora | iHeartRadio | JioSaavn | Podchaser | Gaana | Podcast Index | Email | TuneIn | Deezer | Anghami | RSS | More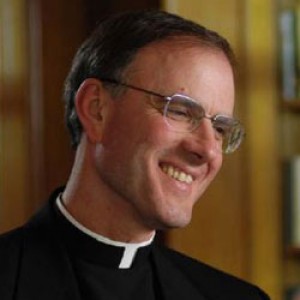 Episode 1 – Introduction – The Second Week Rules for the Discernment of Spirits: An Ignatian Guide to a Greater Discernment of Spirits with Fr. Timothy Gallagher
What does God want for our lives? How can we assess when feelings, even pleasant ones, are signs that God is calling us in a particular direction?  Fr. Gallagher introduces us to the teachings of St. Ignatius of Loyola on this crucial question.
Through a series of compelling conference talks, Fr. Gallagher carefully breaks open St. Ignatius of Loyola's Second Week Rules for Greater Discernment.  This set of 8 "rules" (or guidelines) helps us to discern whether a seemingly good, noble, holy idea or feeling, often understood as a "spiritual consolation," could be a working of the enemy intending to lead us astray. He shows how all of us can learn to listen to and follow God's gentle leading in our daily lives.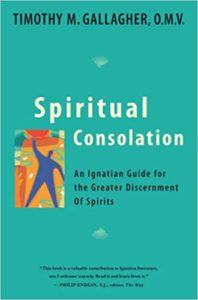 ---
Examples used by Fr. Gallagher in the first conference talk:
A Review of the First Set of Rules:
George: "This morning in the chapel, prayer was difficult. In spite of so many and fervent appeals to Christ's love, there was no feeling in me of response from the Beloved. I then turned to Our Blessed Lady and said something like this – "Please ask your Son to grant me the grace to love Him more and more… This was said only a very few minutes before the end of the half-hour which had been arid. Suddenly I felt a very sweet touch which warmed my whole being and stirred me to feelings of deep and moving gratitude to the Beloved and to his Mother."
William Kernan, My Road to Certainty: "I looked out of the train window to the California countryside which I was rapidly leaving behind me – the orange groves shimmering in the light of the late afternoon sun the little bungalows which appeared here and there for a moment and then were gone as the train sped on, and the mountains far out on the horizon… An upsurge of gratitude swept through me and warmed my heart, and I thanked God for His Providence and goodness that had kept me all the days of my life and which, I was sure, would keep me safe forever. I could go on thinking of tomorrow in terms of today. Something would always be the same in every tomorrow; something would be certain – God."
Married man, 38 years old: I had had a serious knee surgery five months earlier, and things had been slowly getting better with my knee. Recently, however, it seemed worse. This day, I saw the doctor and returned discouraged by his report: If my knee did not improve, how would I ever do my work for the years to come? How would I meet my family's needs? I had felt tired already on rising, but when I got back from the doctor's, I felt stripped of all energy. In the evening, I usually pray Evening Prayer. This day, I felt so tired and discouraged that I never said it. When I tried to pray at the end of the day, the same thing happened: I was tired, discouraged, and afraid, and it was hard to pray. Somehow, God seemed very far away, and I felt alone. I wound up spending time on the smartphone that I didn't really want to spend.
I slept poorly that night and rose with a sense that it would be hard to pray at all this new day. The fear and discouragement were still there. I asked the Lord to help me get through this and to help me live the day well. As usual, I went to Mass before work. Mass was helpful; the readings spoke to me: they told of God's care for his people in distress: "In you the orphan finds compassion," "I will love them freely" (Hos. 14:2-10); "I relieved his shoulder from the burden" (Ps 81), and of the great commandment to love God with all our heart (Mk 12: 28-34).
After Mass, overcoming some initial resistance, I said the Rosary on the way to work, and that too lifted my heart. In the late morning, I had a meeting with a client who was grateful for the help I had given him. That was an uplifting time, and afterward, I was grateful and thanked God for it.
Some of the series by Fr. Timothy Gallagher found on Discerning Hearts Catholic Podcasts