Podcast: Play in new window | Download (Duration: 28:18 — 19.5MB) | Embed
Subscribe: Apple Podcasts | Google Podcasts | Spotify | Amazon Music | Android | Pandora | iHeartRadio | Stitcher | JioSaavn | Podchaser | Gaana | Podcast Index | Email | TuneIn | Deezer | Anghami | RSS | More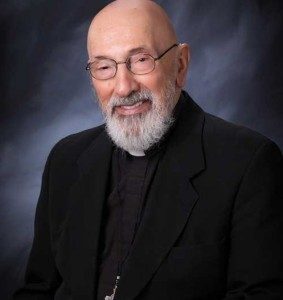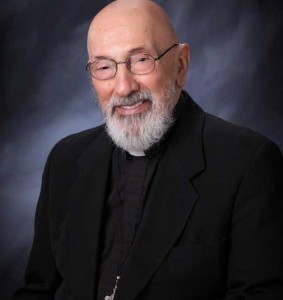 Msgr. Esseff reflects on the Anointing of the Sick, known as one of the Sacraments of Healing.  He speaks of his personal experience with the sacrament and the importance of having it readily available for the faithful.  Msgr. Esseff also addresses particular issues related to laying on of hands.
 From the USSCB:
Jesus came to heal the whole person, body and soul.

In the Church's Sacrament of Anointing of the Sick, through the ministry of the priest, it is Jesus who touches the sick to heal them from sin – and sometimes even from physical ailment. His cures were signs of the arrival of the Kingdom of God. The core message of his healing tells us of his plan to conquer sin and death by his dying and rising.

The Rite of Anointing tells us there is no need to wait until a person is at the point of death to receive the Sacrament. A careful judgment about the serious nature of the illness is sufficient.

When the Sacrament of Anointing of the Sick is given, the hoped-for effect is that, if it be God's will, the person be physically healed of illness. But even if there is no physical healing, the primary effect of the Sacrament is a spiritual healing by which the sick person receives the Holy Spirit's gift of peace and courage to deal with the difficulties that accompany serious illness or the frailty of old age.

~from the United States Catholic Catechism for Adults | en español

Pray

Learn

Act
Scripture: Mark 1:40-45
40 And a leper came to him begging him, and kneeling said to him, "If you will, you can make me clean." 41 Moved with pity, he stretched out his hand and touched him, and said to him, "I will; be clean." 42 And immediately the leprosy left him, and he was made clean. 43 And he sternly charged him, and sent him away at once, 44 and said to him, "See that you say nothing to any one; but go, show yourself to the priest, and offer for your cleansing what Moses commanded, for a proof to the people." 45 But he went out and began to talk freely about it, and to spread the news, so that Jesus could no longer openly enter a town, but was out in the country; and people came to him from every quarter.
Scripture quotations from Common Bible: Revised Standard Version of the Bible, copyright 1973, and Ignatius Edition of the Revised Standard Version of the Bible, copyright 2006, by the Division of Christian Education of the National Council of the Churches of Christ in the United States of America. Used by permission. All rights reserved.