Podcast: Play in new window | Download (Duration: 34:10 — 23.7MB) | Embed
Subscribe: Apple Podcasts | Google Podcasts | Spotify | Amazon Music | Android | Pandora | iHeartRadio | JioSaavn | Podchaser | Gaana | Podcast Index | Email | TuneIn | Deezer | Anghami | RSS | More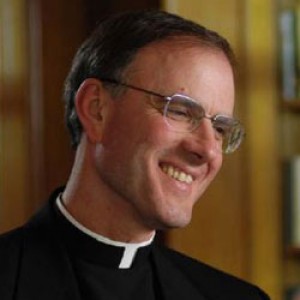 Episode 3 – When to Apply the Rules – The Second Week Rules for the Discernment of Spirits: An Ignatian Guide to a Greater Discernment of Spirits with Fr. Timothy Gallagher
Fr. Gallagher, by using St. Ignatius' 10th Annotation, continues to break open the Title Statement and describes those who need the second set of rules.  Such a person in the second spiritual situation, as described in the teaching, is mature, dedicated, generous, deeply loves the Lord, and desires to dedicate his or her life to the Lord.  They have a solid, faithful life of prayer and service in their vocations. This is a set of rules to protect the beauty of that portrait so that the enemy is not able to lead the soul astray through any temptation under the appearance of good and it goes solidly toward the Lord.
The Title Statement:  "Rules for the same effect with greater discernment of spirits, and they help more for the second week. (328)

Tenth Annotation.  The tenth: When the one who gives the exercises perceives that the one who receives them is assaulted and tempted under the appearance of good, then it is proper to explain to him the rules for the second week already mentioned.  For the enemy of human nature commonly tempts more under the appearance of good when the person is exercising himself in the illuminative life, which corresponds to the exercises of the second week, and not so much in the purgative life, which corresponds to the exercises of the first week.
Through a series of compelling conference talks, Fr. Gallagher carefully breaks open St. Ignatius of Loyola's Second Week Rules for Greater Discernment.  This set of 8 "rules" (or guidelines) helps us to discern whether a seemingly good, noble, holy idea or feeling, often understood as a "spiritual consolation," could be a working of the enemy intending to lead us astray. He shows how all of us can learn to listen to and follow God's gentle leading in our daily lives.
For other episodes in this series visit: The Second Week Rules for the Discernment Spirits with Fr. Timothy Gallagher – DH Page
---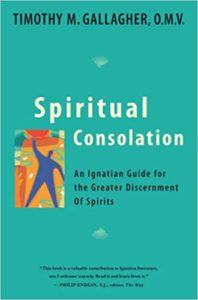 You can find the book here
Also, here are the 2 handouts mentioned by Fr. Gallagher in Talk 2:
Guidance for a Greater Discernment of Spirits with Fr. Timothy Gallagher O.M.V.
For the  PDF document:  
Handout Number 1 – The Text of the 8 Rules of the Second Week
https://www.discerninghearts.com/Gallagher/The_Text_of_the_Rules.pdf
Handout Number 2 – Examples – Discernment of Spirits – 2nd Week rules
https://www.discerninghearts.com/Gallagher/EXAMPLES-DISCERNMENT_OF_SPIRITS-SECOND_WEEK_RULES.pdf
---