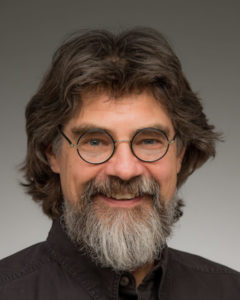 David W. Fagerberg is a Professor in the Department of Theology at the University of Notre Dame. He holds master's degrees from Luther Northwestern Seminary, St. John's University (Collegeville), Yale Divinity School, and Yale University. His Ph.D. is from Yale University in liturgical theology.
Fagerberg's work has explored how the Church's lex credendi (law of belief) is founded upon the Church's lex orandi (law of prayer). This was expressed in Theologia Prima (Hillenbrand Books, 2003). He has integrated into this the Eastern Orthodox understanding of asceticism by considering its role in preparing the liturgical person. This was treated in On Liturgical Asceticism (Catholic University Press, 2013). And these two themes come together in Consecrating the World: On Mundane Liturgical Theology (Angelico Press, 2016).
He also has an avocation in G. K. Chesterton, having published Chesterton is Everywhere (Emmaus Press, 2013) and The Size of Chesterton's Catholicism (University of Notre Dame, 1998).
---
Podcast: Play in new window | Download (Duration: 34:01 — 23.5MB) | Embed
Subscribe: Google Podcasts | Spotify | Amazon Music | Android | Pandora | iHeartRadio | Stitcher | Podchaser | Podcast Index | Email | TuneIn | RSS | More
Episode 1 – The River of the Liturgy – Pathway to Sacred Mysteries with Dr. David Fagerberg Ph.D.
Dr. David Fagerberg and Kris McGregor begin this 16 episode series that explores various aspects of Liturgical Theology.
Here are some of the topics explored in this episode:
What is "liturgy"?
What is "mysticism"?
The significance of baptism.
Understanding "teleology". What's the telos of a human being?
Understanding the connection between the interior heart personal liturgy and the exterior sacramental public liturgy
---