Podcast: Play in new window | Download (Duration: 27:50 — 19.2MB) | Embed
Subscribe: Apple Podcasts | Google Podcasts | Spotify | Amazon Music | Android | Pandora | iHeartRadio | Stitcher | JioSaavn | Podchaser | Gaana | Podcast Index | Email | TuneIn | Deezer | Anghami | RSS | More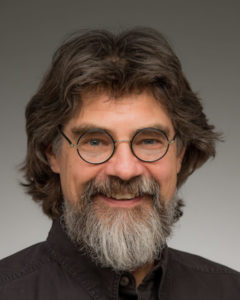 Episode 9 – The Liturgical Bridge to Mystery – Pathway to Sacred Mysteries with Dr. David Fagerberg Ph.D.
Dr. David Fagerberg and Kris McGregor discuss the "stages" of the spiritual journey and the vices which hinder growth in holiness.
Here are some of the topics explored in this episode:
– Praktike (purgation), Physike (illumination), and Theologia (union with God)
From the discussion with Dr. Fagerberg:
What's the right relationship between our asceticism and liturgical mysticism?

I thought I would write a book on liturgical acestism and then write a book on liturgical mysticism, so I could find out, but I finished them both, and I'm not sure that I'm done with it yet. I liked the key you gave in our earlier conversation that I don't need to try to come up with a liturgical bridge to asceticism. And then another liturgical bridge to mysticism, liturgy is the bridge between those two. So if I walk the bridge of liturgy, I'll find on the east end and the west end, the north end and the south end of this bridge, both of them, I know that mysticism awaits us at the end of asceticism, as I understood it from the tradition. And in that book (On Liturgical Ascetism), I primarily dealt with Eastern and Orthodox material. I understand mysticism to be at the end of it because when it goes through these stages of praktike, physike, and theologia, in order to arrive theologia which union with God. Well, what better definition of mysticism do I need? Um, mysticism must surely have some requirements of us in efforts of us. Well, yeah. Mysticism assumes asceticism, asceticism assumes mysticism, but if the emphasis is on a different syllable, it seems like one of them starts with the efforts required.  With askesis, training, discipline effort we arrive at the mystery and the other starts with the mystery, but acknowledges that the purgation and illumination will precede this unification. I think they're related. And I've got a number of metaphors for the relationship, but I don't think enough of them yet. And they're not entirely happy.
---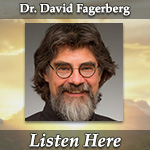 ---
David W. Fagerberg is a Professor in the Department of Theology at the University of Notre Dame. He holds master's degrees from Luther Northwestern Seminary, St. John's University (Collegeville), Yale Divinity School, and Yale University. His Ph.D. is from Yale University in liturgical theology.
Fagerberg's work has explored how the Church's lex credendi (law of belief) is founded upon the Church's lex orandi (law of prayer). This was expressed in Theologia Prima (Hillenbrand Books, 2003). He has integrated into this the Eastern Orthodox understanding of asceticism by considering its role in preparing the liturgical person. This was treated in On Liturgical Asceticism (Catholic University Press, 2013). And these two themes come together in Consecrating the World: On Mundane Liturgical Theology (Angelico Press, 2016).
He also has an avocation in G. K. Chesterton, having published Chesterton is Everywhere (Emmaus Press, 2013) and The Size of Chesterton's Catholicism (University of Notre Dame, 1998).
---