Podcast: Play in new window | Download (Duration: 33:21 — 23.0MB) | Embed
Subscribe: Apple Podcasts | Google Podcasts | Spotify | Amazon Music | Android | Pandora | iHeartRadio | Stitcher | JioSaavn | Podchaser | Gaana | Podcast Index | Email | TuneIn | Deezer | Anghami | RSS | More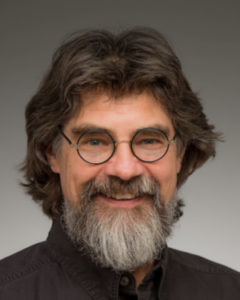 Episode 12 – The Two Liturgies: External and Internal – Pathway to Sacred Mysteries with Dr. David Fagerberg, Ph.D.
Dr. David Fagerberg and Kris McGregor discuss "the two liturgies," the external and internal action of the Eucharist.
Here are some of the topics explored in this episode:
The Noetic faculty in the heart (meaning perception of the heart)
Hesychia – stilleness, rest, quiet, silence
From the discussion with Dr. Fagerberg:
I'm looking for a quote, it's from a contemporary Orthodox Metropolitan named Hierotheos, and he says, if the noetic faculty in the heart is operating, then we can come in contact with, what he calls, a second liturgy, "something happens that seems strange to most people, but is natural for those who consciously practice hesychia." This is a silence, contemplative. "Although they are present at the Divine Eucharist and are aware through their senses and their reason of everything going on," those are the first two faculties that I identified, "they're listening at the same time to the noetic faculty in the heart where the Holy Spirit praises without ceasing. Lord Jesus Christ's son of God have mercy on me."

In other words, there are two liturgies. One is the external liturgy of the Divine Eucharist, where the bread and wine are changed into the body and blood of Christ in the Holy Spirit. The other is the inner liturgy or Eucharist, where they experience uncreated worship and the spiritual priest of divine grace celebrates. There's no break between the two liturgies. Both are accomplished with full awareness. The Holy Spirit changes the bread and wine into Christ's body and blood, and the same Holy Spirit activates noetic prayer on the altar of the heart.

Well, by talking about aestheticism and mysticism, my purpose has been to try to make us think about… That sounds like I just denied everything I've been saying. I'm trying to make us think about something, make us think about this synergy going on, and I am trying to make us think about it. I'm writing books about Mrs. Murphy. I don't want her to read them, but I write about Mrs. Murphy for my colleagues. So that my colleagues, I made a sweeping gesture to mean the academic world, so that they don't look down their noses at Mrs. Murphy. My lesson from Aidan Kavanagh and the thesis is that Mrs. Murphy is a true theologian and I'm making an apologetic for her.
---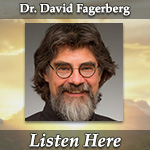 ---
David W. Fagerberg is a Professor in the Department of Theology at the University of Notre Dame. He holds master's degrees from Luther Northwestern Seminary, St. John's University (Collegeville), Yale Divinity School, and Yale University. His Ph.D. is from Yale University in liturgical theology.
Fagerberg's work has explored how the Church's lex credendi (law of belief) is founded upon the Church's lex orandi (law of prayer). This was expressed in Theologia Prima (Hillenbrand Books, 2003). He has integrated into this the Eastern Orthodox understanding of asceticism by considering its role in preparing the liturgical person. This was treated in On Liturgical Asceticism (Catholic University Press, 2013). And these two themes come together in Consecrating the World: On Mundane Liturgical Theology (Angelico Press, 2016).
He also has an avocation in G. K. Chesterton, having published Chesterton is Everywhere (Emmaus Press, 2013) and The Size of Chesterton's Catholicism (University of Notre Dame, 1998).
---
Here are a few of Dr. Fagerberg's books: