FG#14 – The Way of Trust and Love Ep 3 – Fountains of Grace: reflections on contemporary spiritual classics with Donna Garrett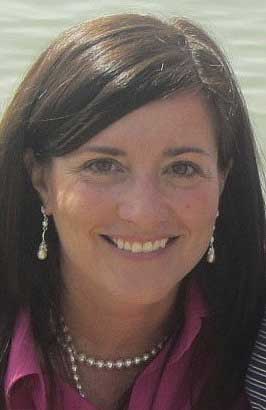 Join host Donna Garrett, with Fr. James Perez, LC, as they discuss the spiritual classic "The Way of Trust and Love: A Retreat Guided By St. Therese of Lisieux" by Fr. Jacques Philippe.
Podcast: Play in new window | Download (Duration: 40:11 — 18.4MB) | Embed
Subscribe: Google Podcasts | Spotify | Amazon Music | Android | Pandora | iHeartRadio | Stitcher | Podchaser | Podcast Index | Email | TuneIn | RSS | More
Discussed in this episode, among other topics, from "The Way of Trust and Love"
We began to look more deeply into humility in the previous chapter. I think a good definition of humility may be this: being in the right relation to ourselves, which enables us to be in the right relation to God and to other people; relating to ourselves according to the truth of what and how we are. One of its essential aspects , as we have seen, is peacefully accepting our weakness and inner poverty.

Fr. James Perez, LC, joins Donna for this series
If we accept ourselves as we are, we also accept God's love for us. But if we reject ourselves, if we despise ourselves, we shut ourselves off from the love God has for us, we deny that love. If we accept ourselves in our weakness, our limitations, it will also be easier for us to accept other people. Often, quite simply, we can't get along with other people because we can't get along with ourselves . We have all experienced this at some point. Sometimes we are unhappy with ourselves because we've made mistakes or fallen into a fault that humiliates us, so we are really annoyed with ourselves. That makes us bad-tempered and even aggressive with others. What does this mean? Just that we make others pay for our difficulty in accepting our own inner poverty. Not accepting our limitations, we take it out on other people … This reaction is very common, and obviously unfair and contrary to the truth. Most of our conflicts others are nothing more than a projection of the conflicts we are having with ourselves. The opposite is also true. The more we accept ourselves as we are and are reconciled to our own weakness, the more we can accept other people and love them as they are.
For other episodes in the this series click here "Fountains of Grace w/Donna Garrett"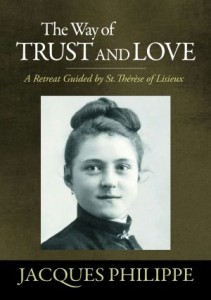 You can find "The Way of Trust and Love" here