Podcast: Play in new window | Download (Duration: 27:32 — 18.9MB) | Embed
Subscribe: Google Podcasts | Spotify | Amazon Music | Android | Pandora | iHeartRadio | Stitcher | Podchaser | Podcast Index | Email | TuneIn | RSS | More
Msgr John Esseff offers the following prayers.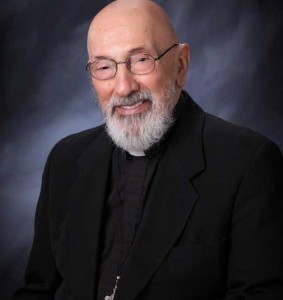 EXAMINATION OF CONSCIENCE
FORGIVENESS PRAYER
The following prayer covers most of the significant areas of forgiveness. Often, such a prayer will bring to mind other areas that need forgiveness. Let the Holy Spirit move freely and guide your mind to persons or groups that you need to forgive. This is especially useful before confession.
Lord Jesus Christ, I ask today to forgive everyone in my life. I know that You will give me the strength to forgive and I thank You that You love me more than I love myself and want my happiness more than I desire it for myself.
Father, I forgive Your for the times death has come into my family, hard times, financial difficulties, or that I thought were punishments sent by You and people said "It's God;s will," and I became bitter and resentful toward You. Purify my heart and mind today.
Lord, I forgive MYSELF for my sins, faults and failings, for all that is bad in myself or that I think is bad, I forgive myself. For any delvings in superstition, using ouija boards, horoscopes, going to seances, using fortune telling or wearing lucky charms, I reject all that superstition and choose You alone as my Lord and Savior. Fill me with Your Holy Spirit.
I further forgive myself for taking Your name in vain, not worshipping You by attending church, for hurting my parents, getting drunk, for sins against purity, bad books, bad movies, fornication, adultery, homosexuality. You have forgiven me, today I forgive myself.
Also for abortion, stealing, lying, defrauding, hurting people's reputation, I forgive myself.
I truly forgive my MOTHER, I forgive her for all the times she hurt me, she resented me, she was angry with me and for all the times she prefered my brothers and sisters to me. I forgive her for the times she told me I was dumb, ugly, stupid, the worst of the children or that I cost the family a lot of money. For the times she told me I was unwanted, an accident, a mistake or not what she expected, I forgive her.
I forgive my FATHER. I forgive him for any non-support, any lack of love, affection or attention. I forgive him for any lack of time, for not giving me his companionship, for his drinking, arguing and fighting with my mother or the other children. For his severe punishments, for desertion, for being away from home, for divorcing my mother or for any running around, I do forgive him.