Podcast: Play in new window | Download (Duration: 35:17 — 24.2MB) | Embed
Subscribe: Apple Podcasts | Google Podcasts | Spotify | Amazon Music | Android | Pandora | iHeartRadio | JioSaavn | Podchaser | Gaana | Podcast Index | Email | TuneIn | Deezer | Anghami | RSS | More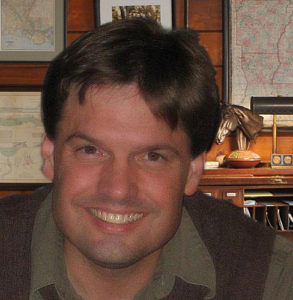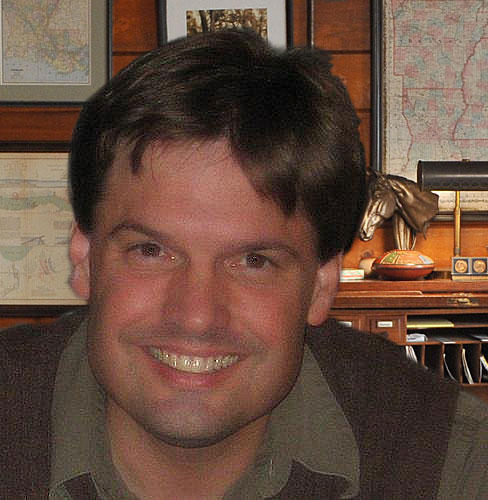 Dr. Lilles continues the spiritual explorations of the Letters of St. Elizabeth of the Trinity. In this episode, we discuss letter 169, with a special focus on Heaven as a spiritual reality.:
L 169
To Canon Angles
[ July 15, 1903]
Dijon Carmel,

J. M. + J. T.

Monsieur le Chanoine,

My dear Mama, whom I saw last week, brought me your good letter, and I assure you that I can indeed sympathize with the suffering your eyes are causing you, and I am praying fervently for you. I was wondering a little what had become of you, but you find your little Carmelite close to God, don't you? And that is where she finds you too; then no more distance, no more separation, but already, as in Heaven, the fusion of hearts and souls! . . . How many things have happened since my last letter! I heard the Church say "Veni sponsa Christi" [Come, bride of Christ]; she consecrated me, and now all is "consummated." Rather, everything is beginning, for profession is only a dawn; and each day my "life as a bride"3 seems to me more beautiful, more luminous, more enveloped in peace and love. During the night that preceded the great day, while I was in choir awaiting the Bridegroom, I understood that my Heaven was beginning on earth; Heaven in faith, with suffering and immolation for Him whom I love! . . . I so wish to love Him, to love Him as my seraphic Mother did, even to dying of it. We sing "O charitatis Victima" on her feast day, and that is my whole ambition: to be the prey of love! I think that in Carmel it is so simple to live by love; from morning to evening the Rule is there to express the will of God, moment by moment. If you knew how I love this Rule, which is the way He wants me to become holy. I do not know if I will have the happiness of giving my Bridegroom the witness of my blood [by martyrdom], but at least, if I fully live my Carmelite life, I have the consolation of wearing myself out for Him, for Him alone. Then what difference does the work He wills for me make? Since He is always with me, prayer, the heart-to-heart, must never end! I feel Him so alive in my soul. I have only to recollect myself to find Him within me, and that is my whole happiness. He has placed in my heart a thirst for the infinite and such a great need for love that He alone can satisfy it. I go to Him like a little child to its mother so He may fill, invade, everything, and then take me and carry me away in His arms. I think we must be so simple with God!

I am longing to send you my good Mama; you will see how God is working in this beloved soul. Sometimes I cry for happiness and gratitude; it is so good to be devoted to your mother, to feel that she, too, is completely His, to be able to tell her about your soul and to be completely understood! . . . You really are the great attraction of the trip, I assure you; I love to remember those vacations at Saint-Hilaire, then at Carcassonne and Labastide, they were the best ones I had. With what fatherly goodness you received the confidences I so loved to make to you; I would be happy if one day they could be made once again through my dear grilles. Won't you come to bless your little Carmelite and, quite close to her, thank Him who "has loved her exceedingly," for, you see, my happiness can no longer be expressed. Listen to what is being sung in my soul and all that is rising from the heart of the bride to the Heart of the Bridegroom for you whose little child she will always be. Send her your best blessing; at Holy Mass, bathe her in the Blood of the Bridegroom; it is the purity of the bride, and she is so thirsting for it! A Dieu, monsieur le Chanoine, affectionately and respectfully yours,

Sr. Elizabeth of the Trinity r.c.i.
Catez, Elizabeth of the Trinity. The Complete Works of Elizabeth of the Trinity volume 2: Letters from Carmel (pp. 110-111). ICS Publications. Kindle Edition.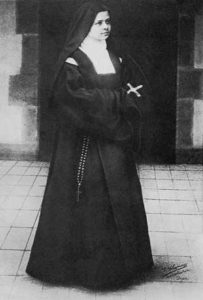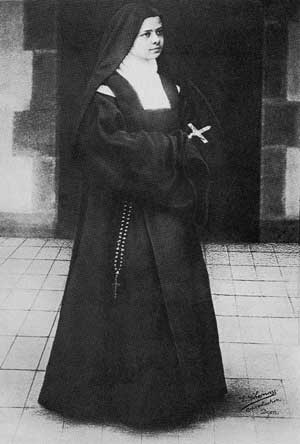 Special thanks to Miriam Gutierrez for her readings of St. Elizabeth's letters
Anthony Lilles, S.T.D. is an associate professor and the academic dean of Saint John's Seminary in Camarillo as well as the academic advisor for Juan Diego House of Priestly Formation for the Archdiocese of Los Angeles. For over twenty years he served the Church in Northern Colorado where he joined and eventually served as dean of the founding faculty of Saint John Vianney Theological Seminary in Denver. Through the years, clergy, seminarians, religious and lay faithful have benefited from his lectures and retreat conferences on the Carmelite Doctors of the Church and the writings of St. Elisabeth of the Trinity.