Podcast: Play in new window | Download (Duration: 28:07 — 19.4MB) | Embed
Subscribe: Apple Podcasts | Google Podcasts | Spotify | Amazon Music | Android | Pandora | iHeartRadio | JioSaavn | Podchaser | Gaana | Podcast Index | Email | TuneIn | Deezer | Anghami | RSS | More
Episode 1 Beginning to Pray:  "Heaven in Faith"  Day 1 Prayer 1  – "Remain in Me"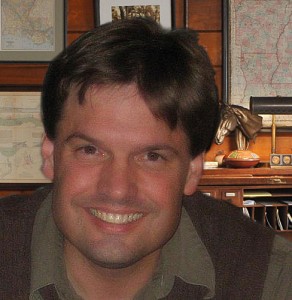 Dr. Anthony Lilles is a Catholic husband and father of three teaching Spiritual Theology at St. John Vianney Theological Seminary.  He teaches spiritual theology and spiritual direction to transitional deacons, and the spiritual classics to the men who enter the Spirituality Year, a year of prayer in preparation for seminary formation.  He is the author of the "Beginning to Pray" catholic blog spot.
First Prayer

1. "Father, I will that where I am they also whom You have given Me may be with Me, in order that they may behold My glory which You have given Me, because You have loved Me before the creation of the world." 1 Such is Christ's last wish, His supreme prayer before returning to His Father. He wills that where He is we should be also, not only for eternity, but already in time, which is eternity begun and still in progress. It is important then to know where we must live with Him in order to realize His divine dream. "The place where the Son of God is hidden is the bosom of the Father, or the divine Essence, invisible to every mortal eye, unattainable by every human intellect," 2 as Isaiah said: "Truly You are a hidden God." 3 And yet His will is that we should be established in Him, that we should live where He lives, in the unity of love; that we should be, so to speak, His own shadow. 4

2. By baptism, says St. Paul, we have been united to Jesus Christ. 5 And again: "God seated us together in Heaven in Christ Jesus, that He might show in the ages to come the riches of His grace." 6 And further on: "You are no longer guests or strangers, but you belong to the City of saints and the House of God." 7 The Trinity— this is our dwelling, our "home," the Father's house that we must never leave. The Master said one day: "The slave does not remain with the household forever, but the son8 remains there forever" (St. John). 9
From "Beginning to Pray":
Elisabeth of the Trinity  understood her mission to be to help people enter into deep prayer. A carmelite nun, she saw self-occupation as a huge block to prayer and actually said that she would help lead souls out of themselves and into God. She was convinced that once we are free of our big fat ego – God is able to transform us in love. She called this transforming encounter with the Lord "the divine impact."

With her love for the Scriptures, her devotion to the Trinity, her captivation with Christ's salvific work – her writings are filled with helpful insights. Not everyone finds her easy to read – her flow of thought follows a musical composition rather than the rules of logic – and she is dense with quotations from the mystical tradition of the Catholic Church. Although she only lived to the age of 26, from the beginning of the Twentieth Century to today, many contemplatives have found her solid teaching helpful.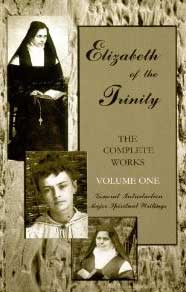 This the text we are using to discuss "Heaven in Faith" you can find it here and order from the Carmelite Sisters
We would like to offer heartfelt thanks to
Miriam Gutierrez for providing for us "the voice" of Blessed Elizabeth for this series
For other episodes in the series visit the Discerning Hearts page for Dr. Anthony Lilles