Podcast: Play in new window | Download (Duration: 27:34 — 19.1MB) | Embed
Subscribe: Apple Podcasts | Google Podcasts | Spotify | Amazon Music | Android | Pandora | iHeartRadio | JioSaavn | Podchaser | Gaana | Podcast Index | Email | TuneIn | Deezer | Anghami | RSS | More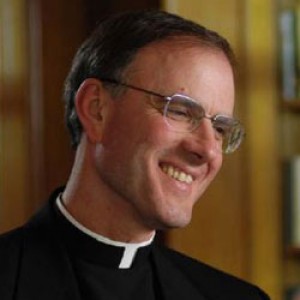 Episode 4 – The First and Second Rule – The Second Week Rules for the Discernment of Spirits: An Ignatian Guide to a Greater Discernment of Spirits with Fr. Timothy Gallagher
Fr. Gallagher begins to break open the First and Second Rule by using examples of different types of Spiritual Consolation.
First Rule

The first: it is proper to God and to his angels, in their movements, to give true joy and spiritual gladness, taking away all sadness and disturbance which the enemy induces; to whom it is proper to militate against that joy and spiritual consolation, bringing apparent reasons, subtleties and persistent fallacies. (329)

Second Rule

The second: it is of God our Lord alone to give consolation to the soul without preceding cause; because it is proper to the Creator to enter, go out, to move it interiorly, drawing it totally in love of his divine majesty. I say without cause, without any previous sentiment or knowledge of some object, through which such a consolation comes, by means of its acts of understanding and will. (330)
Through a series of compelling conference talks, Fr. Gallagher carefully breaks open St. Ignatius of Loyola's Second Week Rules for Greater Discernment.  This set of 8 "rules" (or guidelines) helps us to discern whether a seemingly good, noble, holy idea or feeling, often understood as a "spiritual consolation," could be a working of the enemy intending to lead us astray. He shows how all of us can learn to listen to and follow God's gentle leading in our daily lives.
For other episodes in this series visit: The Second Week Rules for the Discernment Spirits with Fr. Timothy Gallagher – DH Page
---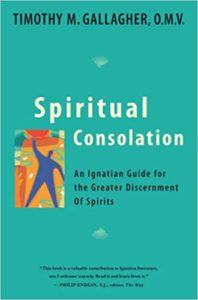 You can find the book here
Also, here are the 2 handouts mentioned by Fr. Gallagher in Talk 2:
Guidance for a Greater Discernment of Spirits with Fr. Timothy Gallagher O.M.V.
For the  PDF document:  
Handout Number 1 – The Text of the 8 Rules of the Second Week
https://www.discerninghearts.com/Gallagher/The_Text_of_the_Rules.pdf
Handout Number 2 – Examples – Discernment of Spirits – 2nd Week rules
https://www.discerninghearts.com/Gallagher/EXAMPLES-DISCERNMENT_OF_SPIRITS-SECOND_WEEK_RULES.pdf
---