Podcast: Play in new window | Download (Duration: 28:05 — 19.3MB) | Embed
Subscribe: Google Podcasts | Spotify | Amazon Music | Android | Pandora | iHeartRadio | Stitcher | Podchaser | Podcast Index | Email | TuneIn | RSS | More
"You are bait on the hook"
"You are bait on the hook" is the lead topic of this episode of "The Spiritual Journey Podcast with Kris McGregor."  A portion of this podcast was originally recorded during an episode of "The Good Book Club" segment on the Spirit Morning Show.  Kris reflects on six martyrs, two which died over 1800 years, Sts. Perpetua and Felicity, and four Missionary of Charity Sisters who were killed in recent years in Yemen.  The Paschal Mystery and the grace of Martyrdom are explored and the question becomes what does that look like in my life.  Kris also offers a book recommendation further delve into this mystery:  "The Cross: Word and Sacrament" by Adrienne von Speyr
---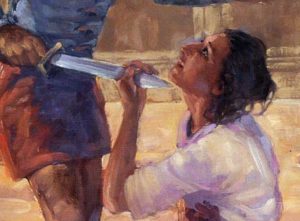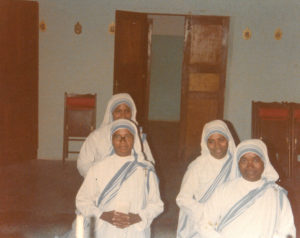 Resources mentioned by Kris in the podcast:
The Passion of St. Perpetua and St. Felicity can be found here
More on the deaths of the Missionaries of Charity can be found here
---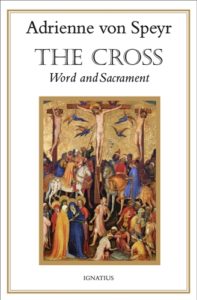 The Cross: Word and Sacrament can be found here
From the forward (by Kris McGregor):
There is no greater mystery to be contemplated than the Paschal Mystery. In this spiritual gem, von Speyr leads us to the foot of the Cross, and with her we gaze upon the crucified Christ and listen deeply. The Word, who became flesh and made his dwelling among us, cries out in his suffering seven last words, which open up the portals of divine grace that are known as the sacraments. These mysterious gifts, which come at such an indescribable cost, deserve to be cherished, reverenced, and contemplated.

The Cross: Word and Sacrament will challenge, surprise, and encourage the reader to welcome the Paschal Mystery into his own life. Guided into the depths of this mystery by von Speyr, the reader encounters a very real Jesus, who knows us all too well and still loves us without end. He speaks to us personally. The words he utters from the Cross contain not only gifts experienced in the sacraments of the Church but also questions: Do you truly understand what is being offered to you? Will you accept my gifts? Will you suffer the mystery contained in such love?

This small book contains the spiritual richness that is the fruit of her deep meditation on the Word. It calls the reader to conversion, which is a continual process of turning toward the Son, who leads us, in union with the Holy Spirit, into an ever-deepening relationship with the Father. Thus is the reader brought into the very life of the Trinity, that communion of love without end.
Discerning Hearts Catholic Podcasts mentioned in the podcast:
Crossing the Desert with Deacon James Keating, PhD
Scriptural Stations of the Cross
Audio Scriptural Rosary of the Blessed Virgin Mary – Mp3 and Verse Texts
Kris McGregor Founder and editor/producer/executive director of "Discerning Hearts ®. To learn more about Kris visit here