Podcast: Play in new window | Download (Duration: 40:37 — 28.0MB) | Embed
Subscribe: Apple Podcasts | Google Podcasts | Spotify | Amazon Music | Android | Pandora | iHeartRadio | JioSaavn | Podchaser | Gaana | Podcast Index | Email | TuneIn | Deezer | Anghami | RSS | More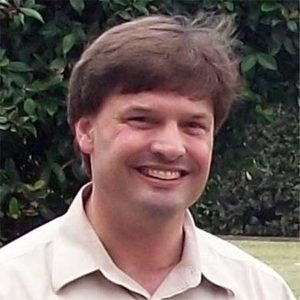 In this episode, Dr. Lilles discusses the Seventh Mansions Chapter 4 of the "Interior Castle" which covers:
Concludes by describing what appears to be Our Lord's aim in granting the soul such great favours and says how necessary it is for Martha and Mary to walk in each other's company. This chapter is very profitable. You must not take it, sisters, that the effects which I have described as occurring in these souls are invariably present all the time; it is for this reason that, whenever I have remembered to do so, I have referred to them as being present "habitually".
Sometimes Our Lord leaves such souls to their own nature, and when that happens, all the poisonous things in the environs and mansions of this castle seem to come together to avenge themselves on them for the time during which they have not been able to have them in their power. It is true that this lasts only for a short time — for a single day, or a little longer, at the most — and in the course of the ensuing turmoil, which as a rule is the result of some chance happening, it becomes clear what the soul is gaining from the good Companion Who is with it. For the Lord gives it great determination, so that it will on no account turn aside from His service and from its own good resolutions.
On the contrary, these resolutions seem to increase, and so the soul will not make the slightest move which may deflect it from its resolve. This, as I say, happens rarely, but Our Lord's will is for the soul not to forget what it is — for one reason, so that it may always be humble; for another, so that it may the better realize what it owes to His Majesty and what a great favour it is receiving, and may praise Him.
St. Theresa of Avila. The Interior Castle or The Mansions (Kindle Locations 3169-3182). Kindle Edition.
---
---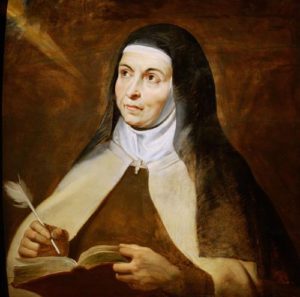 For other audio recordings of various spiritual classics you can visit the Discerning Hearts Spiritual Classics page
For other episodes in the series visit
The Discerning Hearts "The Interior Castle with Dr. Anthony Lilles"
Anthony Lilles, S.T.D. is an associate professor and the academic dean of Saint John's Seminary in Camarillo as well as the academic advisor for Juan Diego House of Priestly Formation for the Archdiocese of Los Angeles. For over twenty years he served the Church in Northern Colorado where he joined and eventually served as dean of the founding faculty of Saint John Vianney Theological Seminary in Denver. Through the years, clergy, seminarians, religious and lay faithful have benefited from his lectures and retreat conferences on the Carmelite Doctors of the Church and the writings of St. Elisabeth of the Trinity.