Podcast: Play in new window | Download (Duration: 32:48 — 22.5MB) | Embed
Subscribe: Google Podcasts | Spotify | Amazon Music | Android | Pandora | iHeartRadio | Stitcher | Podchaser | Podcast Index | Email | TuneIn | RSS | More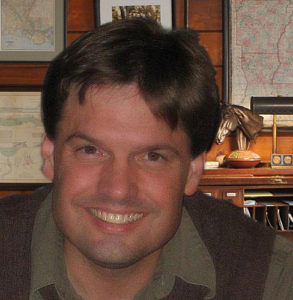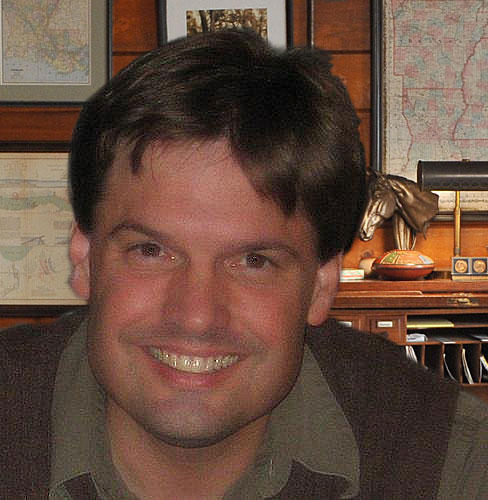 Dr. Lilles continues the spiritual explorations of the Letters of St. Elizabeth of the Trinity. In this episode, we discuss letter 165, with a special focus on the power of the Eucharist and meets us in our suffering:
[ June 14, 1903]
Dijon Carmel, June 14
J. M. + J. T.

"Having loved His own who were in the world, He loved them to the end."2

Monsieur l'Abbé, It seems to me that nothing better expresses the love in God's Heart than the Eucharist: it is union, consummation, He in us, we in Him, and isn't that Heaven on earth? Heaven in faith while awaiting the face-to-face vision we so desire. Then "we will be satisfied when His glory appears,"3 when we see Him in His light. Don't you find that the thought of this meeting refreshes the soul, this talk with Him whom it loves solely? Then everything disappears and it seems that one is already entering into the mystery of God! . . .

This whole mystery is so much "ours," as you said to me in your letter. Oh! pray, won't you, that I may live fully my bridal dowry. That I may be wholly available, wholly vigilant in faith, so the Master can bear me wherever He wishes. I wish to stay always close to Him who knows the whole mystery, to hear everything from Him. "The language of the Word is the infusion of the gift,"4 oh yes, it is really so, isn't it, that He speaks to our soul in silence. I find this dear silence a blessing. From Ascension to Pentecost, we were in retreat in the Cenacle, waiting for the Holy Spirit, and it was so good.5 During that whole Octave6 we have the Blessed Sacrament exposed in the oratory; those are divine hours spent in this little corner of Heaven where we possess the vision in substance under the humble Host. Yes, He whom the blessed contemplate in light and we adore in faith is really the same One. The other day someone wrote me such a beautiful thought, I send it on to you: "Faith is the face-to-face in darkness."7 Why wouldn't it be so for us, since God is in us and since He asks only to take possession of us as He took possession of the saints? Only, they were always attentive, as Père Vallée says: "They are silent, recollected, and their only activity is to be the being who receives."8 Let us unite ourselves, therefore, Father, in making happy Him who "has loved us exceedingly,"9 as Saint Paul says. Let us make a dwelling for Him in our soul that is wholly at peace,10 in which the canticle of love, of thanksgiving, is always being sung; and then that great silence, the echo of the silence that is in God! . . . Then, as you said, let us approach the all-pure, all-luminous Virgin, that she may present us to Him whom she has penetrated so profoundly, and may our life be a continual communion, a wholly simple movement toward God. Pray to the Queen of Carmel for me; I, for my part, pray fervently for you, I assure you, and I remain with you in adoration and love! . . .

Sister Marie Elizabeth of the Trinity, r.c.i.
Catez, Elizabeth of the Trinity. The Complete Works of Elizabeth of the Trinity volume 2: Letters from Carmel (pp. 105-106). ICS Publications. Kindle Edition.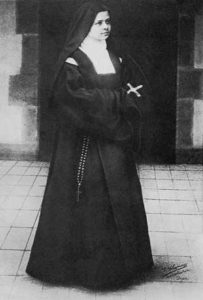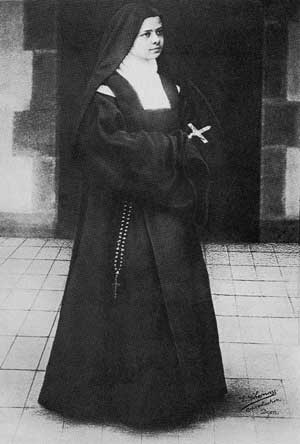 Special thanks to Miriam Gutierrez for her readings of St. Elizabeth's letters
Anthony Lilles, S.T.D. is an associate professor and the academic dean of Saint John's Seminary in Camarillo as well as the academic advisor for Juan Diego House of Priestly Formation for the Archdiocese of Los Angeles. For over twenty years he served the Church in Northern Colorado where he joined and eventually served as dean of the founding faculty of Saint John Vianney Theological Seminary in Denver. Through the years, clergy, seminarians, religious and lay faithful have benefited from his lectures and retreat conferences on the Carmelite Doctors of the Church and the writings of St. Elisabeth of the Trinity.