USCCA42  Chapter 33 – Practice Purity of Heart: The 9th Commandment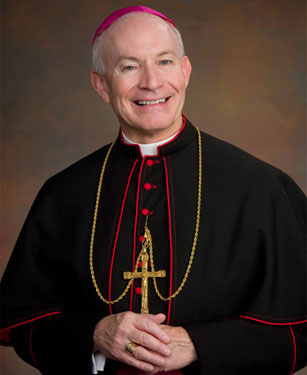 Podcast: Play in new window | Download (Duration: 27:16 — 12.5MB) | Embed
Subscribe: Apple Podcasts | Google Podcasts | Spotify | Amazon Music | Android | Pandora | iHeartRadio | JioSaavn | Podchaser | Gaana | Podcast Index | Email | TuneIn | Deezer | Anghami | RSS | More
Archbishop Lucas offers insights on the US Catholic Catechism for Adults Chapter 33:
MODESTY Modesty is a virtue necessary for purity. It flows out of the virtues of temperance, chastity, and self-control. A modest person dresses, speaks, and acts in a manner that supports and encourages purity and chastity, and not in as manner that would tempt or encourage sinful sexual behavior. Modesty protects the mystery of the person in order to avoid exploiting the other. This attitude instills in us the patience and reserve we need for avoiding unbecoming behavior. Modest relationships reflect the connection between the marital state and sexual behavior. Modest behavior respects the boundaries of intimacy that are imbedded in our natures by the natural law and the principles of sexual behavior laid out in Divine Revelation. Modesty ensures and supports purity of heart, a gift that enables us to see God's plan for personal relationships, sexuality, and marriage.

United States Conference of Catholic Bishops (USCCB) (2012-04-02). United States Catholic Catechism for Adults (Kindle Locations 6383-6389). United States Conference of Catholic Bishops (USCCB). Kindle Edition.

The Most Reverend George J. Lucas leads the Archdiocese of Omaha. 
For other episodes in the visit our Archbishop George Lucas page
This programs is based on: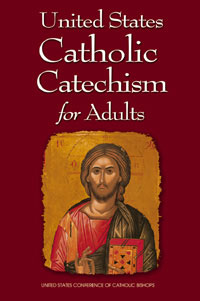 More information can be found here.
We wish to thank the USCCB for the permissions granted for use of  relevant material used in this series.