USCCA41   Chapter 32 – Tell the Truth: The 8th Commandment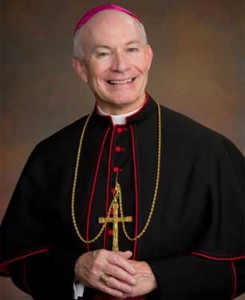 Podcast: Play in new window | Download (Duration: 28:00 — 12.8MB) | Embed
Subscribe: Apple Podcasts | Google Podcasts | Spotify | Amazon Music | Android | Pandora | iHeartRadio | JioSaavn | Podchaser | Gaana | Podcast Index | Email | TuneIn | Deezer | Anghami | RSS | More
Archbishop Lucas offers insights on the US Catholic Catechism for Adults Chapter 32:
"Lying is the most direct offense against the truth…. By injuring man's relation to truth and to his neighbor, a lie offends against the fundamental relation of man and of his word to the Lord" (CCC, no. 2483). People sin against the truth when they are guilty of ruining the reputation of another by telling lies, when they practice rash judgment, or when they engage in detraction (the unjust telling of someone's faults), perjury (lying under oath), or calumny (telling lies about another).

Scripture is clear about the evil of lying. In the Sermon on the Mount, Jesus said, "Let your 'Yes' mean 'Yes' and your 'No' mean 'No.' Anything more is from the evil one" (Mt 5:37). This reminds us not only that we need to be truthful, but also that hypocrisy—saying one thing while doing the opposite—is a sin against truth.

In the Gospel of John, Jesus describes the devil as father of lies (cf. Jn 8:44). St. Paul discouraged lying: "Stop lying to one another"(Col 3:9); "Speak the truth, each one to his neighbor, for we are members one of another" (Eph 4:25).

Happily, history is filled with stories of people who valued the truth so highly that they were willing to die for it. St. John Fisher (1469-1535) and St. Thomas More (1478-1535) surrendered their lives rather than approve of the divorce of King Henry VIII or deny the truth that the pope is Christ's appointed head of the Church. During World War II, Franz Jagerstatter, an Austrian farmer, refused to accept the lies of the Nazis, and he was martyred for his commitment to Christ's truth. During the French Revolution, a convent of Carmelite nuns chose to ignore laws that disbanded their monastery and continued to live together as a community. They courageously went to the guillotine rather than abandon the truth for which their vows stood.

United States Conference of Catholic Bishops (USCCB) (2012-04-02). United States Catholic Catechism for Adults (Kindle Locations 6248-6261). United States Conference of Catholic Bishops (USCCB). Kindle Edition.

The Most Reverend George J. Lucas leads the Archdiocese of Omaha. 
For other episodes in the visit our Archbishop George Lucas page
This programs is based on: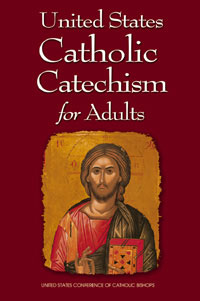 More information can be found here.
We wish to thank the USCCB for the permissions granted for use of  relevant material used in this series.