USCCA38  Chapter 30 – Marital Fidelity pt 1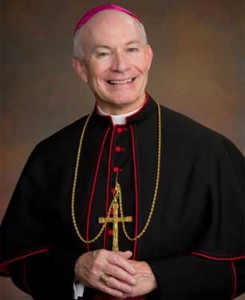 Podcast: Play in new window | Download (Duration: 28:00 — 12.8MB) | Embed
Subscribe: Google Podcasts | Spotify | Amazon Music | Android | Pandora | iHeartRadio | Stitcher | Podchaser | Podcast Index | Email | TuneIn | RSS | More
Archbishop Lucas offers insights on the US Catholic Catechism for Adults Chapter 30:
The Catechism states that sexuality involves the whole person. "Sexuality affects all aspects of the human person in the unity of his body and soul. It especially concerns affectivity, the capacity to love and to procreate, and in a more general way the aptitude for forming bonds of communion with others" (CCC, no. 2332).

The Sixth Commandment summons spouses to practice permanent and exclusive fidelity to one another. Emotional and sexual fidelity are essential to the commitment made in the marriage covenant. God established marriage as a reflection of his fidelity to us. The vows made by the spouses at their wedding to be faithful to one another forever should witness the very covenant God has made with us.

United States Conference of Catholic Bishops (USCCB) (2012-04-02). United States Catholic Catechism for Adults (Kindle Locations 5856-5861). United States Conference of Catholic Bishops (USCCB). Kindle Edition.

The Most Reverend George J. Lucas leads the Archdiocese of Omaha. 
For other episodes in the visit our Archbishop George Lucas page
This programs is based on: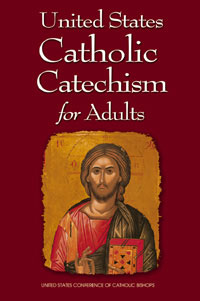 More information can be found here.
We wish to thank the USCCB for the permissions granted for use of  relevant material used in this series.
[ezcc]