USCCA39  Chapter 30 – Marital Fidelity pt 2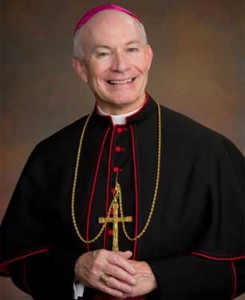 Podcast: Play in new window | Download (Duration: 26:38 — 12.2MB) | Embed
Subscribe: Apple Podcasts | Google Podcasts | Spotify | Amazon Music | Android | Pandora | iHeartRadio | JioSaavn | Podchaser | Gaana | Podcast Index | Email | TuneIn | Deezer | Anghami | RSS | More
Archbishop Lucas offers insights on the US Catholic Catechism for Adults Chapter 30:
THREATS TO MARRIAGE The Catechism lists the following behaviors as acts that undermine the purpose and dignity of marriage.

Adultery is gravely sinful because it violates God's call to a loving covenant of fidelity between a married man and woman. The act of adultery is an injustice to the wounded spouse. It weakens the institution of marriage and the stability of the family.
Divorce is contrary to the natural law for it breaks the promise "to which the spouses freely consented to live with each other till death" (CCC, no. 2384). Jesus clearly taught that God's original plan for marriage excluded divorce (cf. Mt 5:31-32, 9:3-9; Mk 10:9; Lk 16:18; 1 Cor 7:10-11). Marriage is an indissoluble union. Jesus removed the accommodations for divorce that had been tolerated under the Old Law.
The couple may be allowed a separation in certain cases, such as when adultery is occurring or some type of abuse is present. A separation can be, at times, a prudent action to take. "If civil divorce remains the only possible way of ensuring certain legal rights, the care of the children, or the protection of inheritance, it can be tolerated and does not constitute a moral offense" (CCC, no. 2383). In such cases, a Catholic can still receive the Sacraments.
Cohabitation (an unmarried couple living together) involves the serious sin of fornication. It does not conform to God's plan for marriage and is always wrong and objectively sinful. Cohabitation does not guarantee successful married life, as has been revealed in the painful experience of many, and is detrimental to future commitment.
Polygamy (having more than one spouse at a time) violates the understanding of the equal dignity that a man and woman bring to marriage and contradicts the unitive purpose of marriage.
Attempts to justify same-sex unions or relationships or to give them matrimonial status also contradict God's plan—as revealed from the beginning both in nature and in Revelation—for marriage to be a lifelong union of a man and a woman.

United States Conference of Catholic Bishops (USCCB) (2012-04-02). United States Catholic Catechism for Adults (Kindle Locations 5936-5951). United States Conference of Catholic Bishops (USCCB). Kindle Edition.

The Most Reverend George J. Lucas leads the Archdiocese of Omaha. 
For other episodes in the visit our Archbishop George Lucas page
This programs is based on: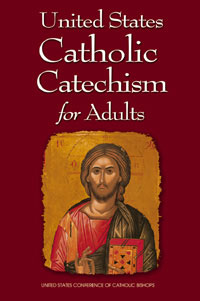 More information can be found here.
We wish to thank the USCCB for the permissions granted for use of  relevant material used in this series.
[ezcc]