Podcast: Play in new window | Download (Duration: 9:04 — 6.3MB) | Embed
Subscribe: Apple Podcasts | Google Podcasts | Spotify | Amazon Music | Android | Pandora | iHeartRadio | Stitcher | JioSaavn | Podchaser | Gaana | Podcast Index | Email | TuneIn | Deezer | Anghami | RSS | More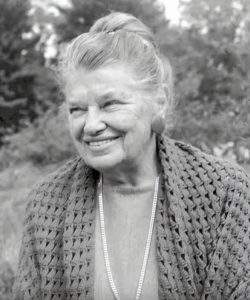 SM8 – The Feast of Feasts – Season of Mercy: Lent and Easter by Servant of God Catherine Doherty
"The Feast of Feasts"
"Easter—the resurrection of Christ! The feast of feasts! The final proof of Christ's divinity! Easter—the first feast of the early Church, around which all the other feasts grew like stars around the sun. We celebrate Christ's resurrection as something absolutely, fantastically beautiful that has happened, and is still happening. The fact that there is an Easter is something to be grateful for. It is such a happy feast. What can be more beautiful than this passage from death to life, real life? Now death has become a passage. A passage to what, to where, to whom? It is the passage of you to God and me to God. You walk into it and there at the end is Christ and Our Lady, the life that lasts forever and that is lived with God and his blessed Mother. Christ's resurrection is the most joyous feast in the calendar of the Church, the one in which everything comes together. It is the greatest feast.
As you approach the church for the Vigil Mass announcing Christ's resurrection, you will see preparations for a new fire. The fire is usually lit with a flint as it was in the old days. Ideally, the new fire is a large bonfire lit in the parking lot or other outdoor gathering place. It should be outside of the church on a dark night, because this bonfire celebrates, cries out: "Light! Out of the darkness of the tomb came Light! See! Come here, all you who were mourning. Come, all you who did not believe in God. Come, all you who never were told about God. Come and warm your hands at the fire!" The Light of Christ! This fire is the symbol of light, of warmth, the symbol of the heart of Christ and the love of Christ."
Doherty, Catherine. Season of Mercy: Lent and Easter (Seasonal Customs Vol. 2) (p. 92). Madonna House Publications. Kindle Edition.
---
Catherine Doherty was born into an aristocratic family in Russia in 1896, and baptized in the Russian Orthodox Church. Because of her father's work, she grew up in Ukraine, Egypt, and Paris. Many different strands of Christianity were woven into the spiritual fabric of her family background, but it was from the liturgy of the Russian Orthodox Church, the living faith of her father and mother, and the earthy piety of the Russian people themselves that Catherine received the powerful spiritual traditions and symbols of the Christian East. Catherine fled to England during the Russian Revolution, and was received into the Catholic Church in 1919. The cause for her canonization has been officially opened in the Catholic Church. More information about Catherine's life, works, and the progress of her cause can be found at: www.catherinedoherty.org and www.madonnahouse.org.
---
Discerning Hearts is grateful to Madonna House Publications whose permission was obtained to record these audio selections from this published work.