Podcast: Play in new window | Download (Duration: 41:13 — 28.3MB) | Embed
Subscribe: Google Podcasts | Spotify | Amazon Music | Android | Pandora | iHeartRadio | Stitcher | Podchaser | Podcast Index | Email | TuneIn | RSS | More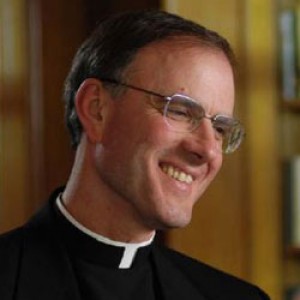 Episode 8  – Fr. Gallagher answers other questions that come up about Spiritual Desolation.  He then addresses the various qualities of Spiritual Desolation.
From  Setting the Captives Free: Personal Reflections on Ignatian Discernment of Spirits
Through the years, as I have studied and taught these rules, received the sharing of many, and experienced the rules personally,
I have noted various qualities of spiritual desolation. I will share and discuss them here:

A Sense of Irreparable Disaster

If it is strong enough, spiritual desolation may bring a sense of irreparable disaster. Its message is this: "Things are going badly for you. You are in a bad way spiritually, and things will continue to go badly. It's all over. The harm can't be undone. Even if it could, you won't take the necessary steps. You won't change. Don't think it's ever going to be different."This is simply one more lie of the enemy.

Spiritual Desolation Presents Itself as Our Spiritual Identity

This quality of spiritual desolation touches the heart of its burden. If we believe the lie that equates our experience of spiritual desolation with our spiritual identity, the desolation will grow very heavy.

There Is No Shame in Experiencing Spiritual Desolation

This point—that there is no shame in experiencing spiritual desolation—cannot be repeated too often. When I present the rules, I repeat it many times. No one has yet told me that I say it too often!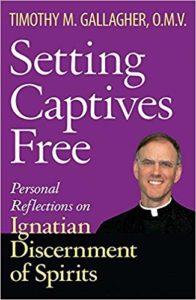 Father Timothy M. Gallagher, O.M.V., was ordained in 1979 as a member of the Oblates of the Virgin Mary, a religious community dedicated to retreats and spiritual formation according to the Spiritual Exercises of St. Ignatius.  Fr. Gallagher is featured on the EWTN series "Living the Discerning Life:  The Spiritual Teachings of St. Ignatius of Loyola". For more information on how to obtain copies of Fr. Gallaghers's various books and audio which are available for purchase, please visit  his  website:   frtimothygallagher.org