Podcast: Play in new window | Download (Duration: 45:56 — 31.6MB) | Embed
Subscribe: Apple Podcasts | Google Podcasts | Spotify | Amazon Music | Android | Pandora | iHeartRadio | JioSaavn | Podchaser | Gaana | Podcast Index | Email | TuneIn | Deezer | Anghami | RSS | More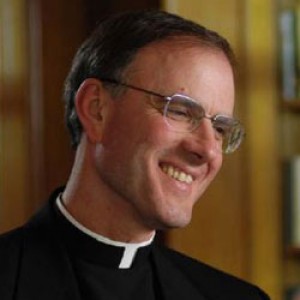 Episode 6  – Fr. Gallagher helps us to understand the different aspects of dryness in prayer.  Is it a sign of Spiritual Desolation?  Sometimes yes, sometimes no, and sometimes maybe.  We begin part 1 of this discussion in this episode.
From  Setting the Captives Free: Personal Reflections on Ignatian Discernment of Spirits
A first form of dryness may result simply from lack of formation in prayer. Persons of good will desire to pray and make sincere attempts to do so. Because these persons, how- ever, have never received formation in prayer, they flounder, unsure of how to proceed: their prayer is dry. The need here is exposure to classic and effective forms of prayer: lectio div- ina, Ignatian meditation or imaginative contemplation, the Liturgy of the Hours, and so forth. Once these persons learn how to pray, the floundering will cease, and this form of dry- ness will be overcome.21

Dryness may also arise from negligence in the life of prayer or from an inconsistency between a person's prayer and life. If such persons weaken in fidelity to prayer, no longer dedi- cate consistent time to it, or no longer prepare in the way they find helpful, dryness may result. Likewise, behavior contrary to the Gospel may also cause prayer to feel dry: the dishar- mony between prayer and life will render prayer more dif- ficult—more dry.22

Yet another experience of "dryness" may result from solid growth in prayer. A point may arrive when God now calls such persons to a more simplified form of prayer. The ear- lier, more active and discursive methods no longer assist as before, while the new and simpler way of praying is not yet firmly established. This is a healthy "dryness" and a sign of growth. Competent spiritual direction will greatly assist such persons to negotiate this blessed passage in prayer.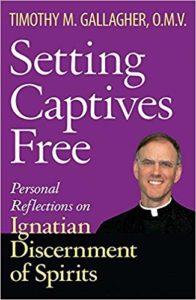 Father Timothy M. Gallagher, O.M.V., was ordained in 1979 as a member of the Oblates of the Virgin Mary, a religious community dedicated to retreats and spiritual formation according to the Spiritual Exercises of St. Ignatius.  Fr. Gallagher is featured on the EWTN series "Living the Discerning Life:  The Spiritual Teachings of St. Ignatius of Loyola". For more information on how to obtain copies of Fr. Gallaghers's various books and audio which are available for purchase, please visit  his  website:   frtimothygallagher.org