Podcast: Play in new window | Download (Duration: 34:17 — 23.6MB) | Embed
Subscribe: Apple Podcasts | Google Podcasts | Spotify | Amazon Music | Android | Pandora | iHeartRadio | Stitcher | JioSaavn | Podchaser | Gaana | Podcast Index | Email | TuneIn | Deezer | Anghami | RSS | More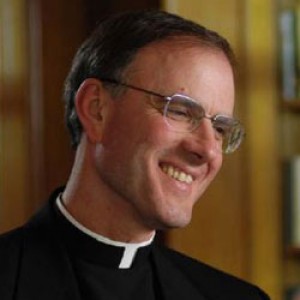 Episode 9 – In this conversation, Fr. Gallagher reflects on the suffering of St. Therese and her experience of it in light of the "Little Way" as seen in her letters and the observations from others.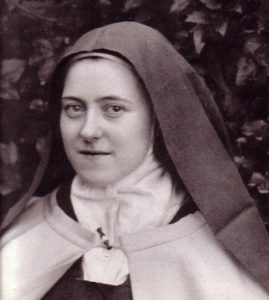 Here are some of the various texts Fr. Gallagher refers to in this episode:
The Letters of St. Therese of Lisieux, Vol. I: 1877-1890 (Critical edition of the complete works of Saint Thérèse of Lisieux)
Letters of St. Therese of Lisieux, Vol. II
This is one of the letters Fr. Gallagher refers to in this episode
An Excerpt from LT 226 From Thérèse to P. Roulland.
May 9, 1897
I do not understand, Brother, how you seem to doubt your immediate entrance into heaven if the infidels were to take your life. I know one must be very pure to appear before the God of all Holiness, but I know, too, that the Lord is infinitely just; and it is this justice which frightens so many souls that is the object of my joy and confidence. To be just is not only to exercise severity in order to punish the guilty; it is also to recognize right intentions and to reward virtue. I expect as much from God's justice as from His mercy. It is because He is just that "He is compassionate and filled with gentleness, slow to punish, and abundant in mercy, for He knows our frailty, He remembers we are only dust. As a father has tenderness for his children, so the Lord has compassion on us!!" 6 Oh, Brother, when hearing these beautiful and consoling words of the Prophet-King, how can we doubt that God will open the doors of His kingdom to His children who loved Him even to sacrificing all for Him, who have not only left their family and their country to make Him known and loved, but even desire to give their life for Him whom they love…. Jesus was very right in saying that there is no greater love than that! 7 How would He allow Himself to be overcome in generosity? How would He purify in the flames of purgatory souls consumed in the fires of divine love? It is true that no human life is exempt from faults; only the Immaculate Virgin presents herself absolutely pure before the divine Majesty. Since she loves us and since she knows our weakness, what have we to fear? Here are a lot of sentences to express my thought, or rather not to succeed in expressing it, I wanted simply to say that it seems to me all missionaries are martyrs by desire and will and that, as a consequence, not one should have to go to purgatory. If there remains in their soul at the moment of appearing before God some trace of human weakness, the Blessed Virgin obtains for them the grace of making an act of perfect love, and then she gives them the palm and the crown that they so greatly merited.

This is, Brother, what I think of God's justice; 8 my way is all confidence and love. I do not understand souls who fear a Friend so tender. At times, when I am reading certain spiritual treatises in which perfection is shown through a thousand obstacles, surrounded by a crowd of illusions, my poor little mind quickly tires; I close the learned book that is breaking my head and drying up my heart, 9 and I take up Holy Scripture. 10 Then all seems luminous to me; a single word uncovers for my soul infinite horizons, perfection seems simple to me, I see it is sufficient to recognize one's nothingness and to abandon oneself as a child into God's arms. Leaving to great souls, to great minds the beautiful books I cannot understand, much less put into practice, I rejoice at being little since children alone and those who resemble them will be admitted to the heavenly banquet. 11 I am very happy there are many mansions in God's kingdom, 12 for if there were only the one whose description and road seems incomprehensible to me, I would not be able to enter there. I would like, however, not to be too far from your mansion; in consideration of your merits, I hope God will give me the favor of sharing in your glory, just as on earth the sister of a conqueror, were she deprived of the gifts of nature, shares in the honors bestowed on her brother in spite of her own poverty.

St. Therese of Lisieux. Letters of St. Therese of Lisieux, Volume II: General Correspondence 1890-1897 (Critical Edition of the Complete Works of Saint Therese of Lisieux Book 2) (Kindle Locations 7175-7190). ICS publications. Kindle Edition..
---
Father Timothy M. Gallagher, O.M.V., was ordained in 1979 as a member of the Oblates of the Virgin Mary, a religious community dedicated to retreats and spiritual formation according to the Spiritual Exercises of St. Ignatius.  Fr. Gallagher is featured on the EWTN series "Living the Discerning Life:  The Spiritual Teachings of St. Ignatius of Loyola". For more information on how to obtain copies of Fr. Gallaghers's various books and audio which are available for purchase, please visit  his  website:   frtimothygallagher.org