Podcast: Play in new window | Download (Duration: 36:31 — 25.1MB) | Embed
Subscribe: Google Podcasts | Spotify | Amazon Music | Android | Pandora | iHeartRadio | Stitcher | Podchaser | Podcast Index | Email | TuneIn | RSS | More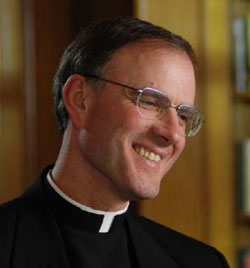 In this episode, Fr. Gallagher continues to discuss the virtue of joy in the "Lord of the Rings," even in the face of challenges and suffering.  One of the reasons the "Lord of the Rings" resonates with the Christian is because the ending is something joyful.  The Gospel is good news and the LOR, ultimately, is filled with that type of good news.
'Are you angry with me, Gandalf?' he said, as their guide went out and closed the door. 'I did the best I could.'

'You did indeed!' said Gandalf, laughing suddenly; and he came and stood beside Pippin, putting his arm about the hobbit's shoulders, and gazing out of the window. Pippin glanced in some wonder at the face now close beside his own, for the sound of that laugh had been gay and merry. Yet in the wizard's face he saw at first only lines of care and sorrow; though as he looked more intently he perceived that under all there was a great joy: a fountain of mirth enough to set a kingdom laughing, were it to gush forth.
Tolkien, J.R.R. The Return of the King: Being the Third Part of the Lord of the Rings (Kindle Locations 346-351). Houghton Mifflin Harcourt. Kindle Edition.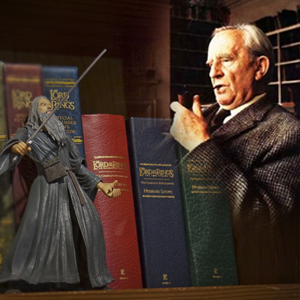 Father Timothy M. Gallagher, O.M.V., was ordained in 1979 as a member of the Oblates of the Virgin Mary, a religious community dedicated to retreats and spiritual formation according to the Spiritual Exercises of St. Ignatius. Fr. Gallagher is featured on the EWTN series "Living the Discerning Life: The Spiritual Teachings of St. Ignatius of Loyola".
For more information on how to obtain copies of Fr. Gallaghers's various books and audio which are available for purchase, please visit his website: frtimothygallagher.org
For the other episodes in this series check out Fr. Timothy Gallagher's "Discerning Hearts" page