Podcast: Play in new window | Download (Duration: 30:44 — 21.1MB) | Embed
Subscribe: Apple Podcasts | Google Podcasts | Spotify | Amazon Music | Android | Pandora | iHeartRadio | JioSaavn | Podchaser | Gaana | Podcast Index | Email | TuneIn | Deezer | Anghami | RSS | More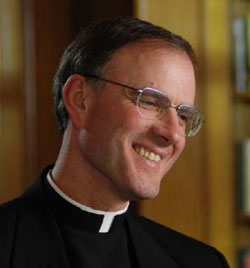 In this episode, Fr. Gallagher  continues the conversation on joy and "eucatastrophe."  J. R. R. Tolkien  defined  this term in his lecture "On Fairy-Stories," as  a "good catastrophe, the sudden joyous 'turn'…it is a sudden and miraculous grace…a fleeting glimpse of Joy" (On Fairy-Stories 153) Going further, it is a moment experienced in the Gospel, referencing the greatest moment of eucatastrophe in human history: the life, death, and resurrection of Jesus Christ (On Fairy-Stories 156). When understood through the mechanism of eucatastrophe "The Lord of the Rings" becomes a "fundamentally religious and Catholic work" (Letter 142).
I PROPOSE to speak about fairy-stories, though I am aware that this is a rash adventure.
Faerie is a perilous land, and in it are pitfalls for the unwary and dungeons for the overbold.
And overbold I may be accounted, for though I have been a lover of fairy-stories since I
learned to read, and have at times thought about them, I have not studied them
professionally. I have been hardly more than a wandering explorer (or trespasser) in the land,
full of wonder but not of information.

The realm of fairy-story is wide and deep and high and filled with many things: all manner
of beasts and birds are found there; shoreless seas and stars uncounted; beauty that is an
enchantment, and an ever-present peril; both joy and sorrow as sharp as swords. In that realm
a man may, perhaps, count himself fortunate to have wandered, but its very richness and
strangeness tie the tongue of a traveller who would report them. And while he is there it is
dangerous for him to ask too many questions, lest the gates should be shut and the keys be
lost.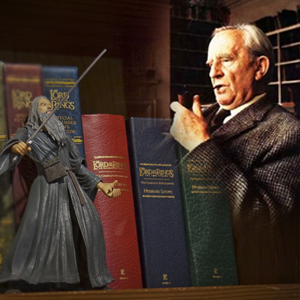 Father Timothy M. Gallagher, O.M.V., was ordained in 1979 as a member of the Oblates of the Virgin Mary, a religious community dedicated to retreats and spiritual formation according to the Spiritual Exercises of St. Ignatius. Fr. Gallagher is featured on the EWTN series "Living the Discerning Life: The Spiritual Teachings of St. Ignatius of Loyola".
For more information on how to obtain copies of Fr. Gallaghers's various books and audio which are available for purchase, please visit his website: frtimothygallagher.org
For the other episodes in this series check out Fr. Timothy Gallagher's "Discerning Hearts" page