Podcast: Play in new window | Download (Duration: 27:56 — 19.2MB) | Embed
Subscribe: Google Podcasts | Spotify | Amazon Music | Android | Pandora | iHeartRadio | Stitcher | Podchaser | Podcast Index | Email | TuneIn | RSS | More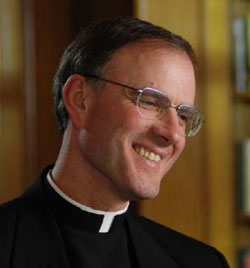 In this episode, Fr. Gallagher continues his reflection on the character of Sam Wyse who represents the hobbit who is the "ordinary person".  He is an image of what it is to be faithful to the task the Lord has given us.
'I don't like anything here at all,' said Frodo, 'step or stone, breath or bone. Earth, air and water all seem accursed. But so our path is laid.' 'Yes, that's so,' said Sam. 'And we shouldn't be here at all, if we'd known more about it before we started. But I suppose it's often that way. The brave things in the old tales and songs, Mr. Frodo: adventures, as I used to call them. I used to think that they were things the wonderful folk of the stories went out and looked for, because they wanted them, because they were exciting and life was a bit dull, a kind of a sport, as you might say. But that's not the way of it with the tales that really mattered, or the ones that stay in the mind. Folk seem to have been just landed in them, usually – their paths were laid that way, as you put it. But I expect they had lots of chances, like us, of turning back, only they didn't. And if they had, we shouldn't know, because they'd have been forgotten. We hear about those as just went on – and not all to a good end, mind you; at least not to what folk inside a story and not outside it call a good end. You know, coming home, and finding things all right, though not quite the same – like old Mr. Bilbo. But those aren't always the best tales to hear, though they may be the best tales to get landed in! I wonder what sort of a tale we've fallen into?'

'I wonder,' said Frodo. 'But I don't know. And that's the way of a real tale. Take any one that you're fond of. You may know, or guess, what kind of a tale it is, happy-ending or sad-ending, but the people in it don't know. And you don't want them to.'
Tolkien, J.R.R.. The Two Towers: Being the Second Part of The Lord of the Rings (Kindle Locations 6286-6299). Houghton Mifflin Harcourt. Kindle Edition.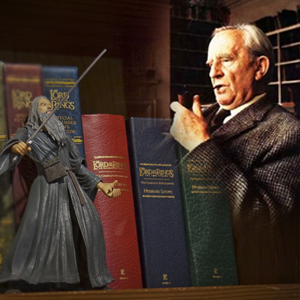 Father Timothy M. Gallagher, O.M.V., was ordained in 1979 as a member of the Oblates of the Virgin Mary, a religious community dedicated to retreats and spiritual formation according to the Spiritual Exercises of St. Ignatius. Fr. Gallagher is featured on the EWTN series "Living the Discerning Life: The Spiritual Teachings of St. Ignatius of Loyola".
For more information on how to obtain copies of Fr. Gallaghers's various books and audio which are available for purchase, please visit his website: frtimothygallagher.org
For the other episodes in this series check out Fr. Timothy Gallagher's "Discerning Hearts" page