Episode 31- The Holy Rule of St. Benedict: A Spiritual Path for Today's World with Fr. Mauritius Wilde O.S.B.,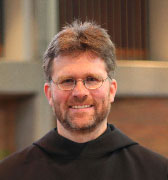 PhD.
"The Life of St. Benedict pt 4"
We continue our conversation on the life of St. Benedict by using the biography penned by St. Gregory the Great. This episode St. Benedict is visited a priest on Easter Sunday morning in the cave and is called from his seclusion.
Podcast: Play in new window | Download (Duration: 27:07 — 24.8MB) | Embed
Subscribe: Google Podcasts | Spotify | Amazon Music | Android | Pandora | iHeartRadio | Stitcher | Podchaser | Podcast Index | Email | TuneIn | RSS | More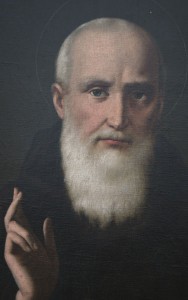 CHAPTER I.

Now when it pleased Almighty God that Romanus should rest from his labours, and that the life of Benedict should be manifest to the world for an example to all men, that the candle set upon a candlestick might shine and give light to the whole Church of God, our Lord vouchsafed to appear to a certain Priest living far off, who had make ready his dinner for Easter Day, saying to him: "Thou hast prepared good cheer for thyself, and My servant in such a place is famished for hunger." Who presently rose up, and on the solemn day of Easter went towards the place with such meat as he had provided for himself, where seeking the man of God, amongst craggy rocks, winding valleys and hollow pits he found him hid in a cave. Then after prayers, and blessing the Almighty Lord, they sat down, and after some spiritual discourse the Priest said: "Rise, and let us take our refection, for this is Easter Day." To whom the man of God answered: "I know it is Easter, because I have found so much favour as to see thee." (For not having a long time conversed with men, he did not know it was Easter Day.) The good Priest did therefore again affirm it, saying: "Truly this is the day of our Lord's Resurrection, and therefore it is not fit that you should keep abstinence, and for this cause I am sent that we may eat together that which Almighty God hath bestowed on us." Whereupon blessing God, they fell to their meat. Their discourse and dinner ended, the Priest returned to his Church.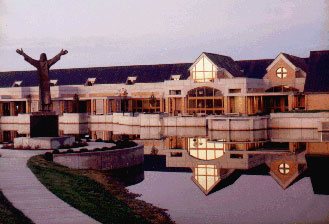 For more information about the ministry of the the Missionary Benedictines of Christ the King Priory in Schuyler, Nebraska visit here: