Podcast: Play in new window | Download (Duration: 27:18 — 18.8MB) | Embed
Subscribe: Apple Podcasts | Google Podcasts | Spotify | Amazon Music | Android | Pandora | iHeartRadio | Stitcher | JioSaavn | Podchaser | Gaana | Podcast Index | Email | TuneIn | Deezer | Anghami | RSS | More
Episode 3 – "A Handmaid of the Lord – The Assent" – "A Handmaid of the Lord": The life and legacy of Adrienne von Speyr with Dr. Adrian Walker, Ph.D.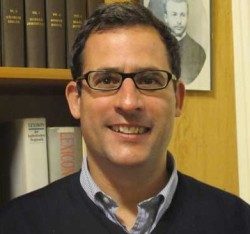 With Dr. Adrian Walker, we reflect on various aspects of Adrienne's insight on the Mother of God as described in her book "A Handmaid of the Lord." In part one of our conversation on the work, Dr. Walker reflects on the meaning of "The Assent."   We also explore  "The Finding in the Temple" and "The Rejection"  as events described by Adrienne in the book that helps deepen our appreciation and understanding of the mystery of the Blessed Virgin Mary.
As a sheaf of grain is tied together in the middle and spreads out at either end, so Mary's life is bound together by her assent. From this assent her life receives its meaning and form and unfolds toward past and future. This single, all-encompassing act accompanies her at every moment of her existence, illuminates every turning point of her life, bestows upon every situation its own particular meaning and in all situations gives Mary herself the grace of renewed understanding. Her assent gives full meaning to every breath, every movement, every prayer of the Mother of God. This is the nature of an assent: it binds the one who gives it, yet it allows him complete freedom in shaping its expression. He fills his assent with his personality, giving it its weight and unique coloring. But he himself is also molded, liberated and fulfilled by his assent. All freedom develops through surrender and through renunciation of liberty. And from this freedom within commitment there arises every sort of fruitfulness.

von Speyr, Adrienne (2012-03-09). Handmaid of the Lord (Kindle Locations 26-33). Ignatius Press. Kindle Edition.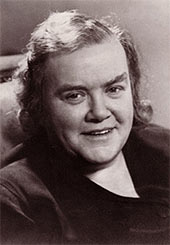 Adrienne von Speyr was a Swiss convert, mystic, wife, medical doctor and author of over 60 books on spirituality and theology. She's inspired countless souls around the world to deepen their mission of prayer and compassion. She entered the Catholic Church under the direction of the great theologian, Hans Urs von Balthasar. In the years that would follow, they would co-found the secular institute, the Community of St. John.
Adrian Walker is an editor of the journal Communio, an International Catholic Review, who received his doctorate in philosophy from the Pontifical Gregorian University in Rome. Dr. Walker has served as a translator for the English edition of Pope Benedict XVI's, " Jesus of Nazareth," as well as numerous other theological works, including those of Hans Urs von Balthasar and Adrienne von Speyr.
Our series recorded at "Casa Balthasar," a house of discernment for men located in Rome, Italy. The Casa was founded in 1990 by a group of friends and is directed by Rev. Jacques Servais, S.J.; Joseph Ratzinger (Pope Benedict XVI) has been closely associated with the Casa Balthasar from the very beginning as its Cardinal Protector.
 Many of Adrienne von Speyr's books can found through Ignatius Press