Conference 1: Palm Sunday – That All May Be One:  A Holy Week Retreat /w Msgr. Esseff & Sr. Cor Immaculatum Heffernan – Discerning Hearts Online Retreat
Retreat Directors: Monsignor John A. Esseff and Sister Cor Immaculatum Heffernan, IHM
Podcast: Play in new window | Download (Duration: 43:18 — 29.9MB) | Embed
Subscribe: Apple Podcasts | Google Podcasts | Spotify | Amazon Music | Android | Pandora | iHeartRadio | Stitcher | JioSaavn | Podchaser | Gaana | Podcast Index | Email | TuneIn | Deezer | Anghami | RSS | More
Theme:  KINGSHIP OF JESUS
Why does God, Who made all of creation, love US so much?
3 galaxies for every one person in the entire world…ex. keystone college telescope –
7 billion people in the world on planet earth… why is God so interested in humankind? This is a great mystery.
God leaves the 99… for example the angelic world, all creation, and comes to our human world…WHY? g.  Adam and Eve – original sin
God the Father's Plan – Ephesians 1: 3-6 – God wanted to save humans He made because He LOVES US.
Jesus – Only-begotten Son of God the Father – it is in and through HIM that we are saved.
Through the Holy Spirit, all mankind has become ONE – universality of all the living
Jesus – the Way, the Truth, and the Life
"My kingdom is not of this world… John 18: 33-38 
Scriptural References to Kingship      
            Isaiah 24: 23 – The Lord of hosts will reign on Mt. Zion and in Jerusalem, glorious in the sight of the elders…        
            Zechariah 14: 4. – Messiah would come to Jerusalem from the Mount of  Olives       
            Matthew 21: 1-11 – All this was done that it might be fulfilled which was spoken by the Prophet saying: Tell ye the daughters of Sion, behold the king comes to thee, meek and sitting upon an ass, and a colt, the foal of an ass.    John 12: 12-16                                     
            John 18: 33-37.   Jesus before Pilate – Are you a king?    
Reflections:   
What is it to belong to the universal Kingship of Jesus?     
Is Jesus able to enter into my heart and my life? 
Commandments – Love of God…love of neighbor
The Beatitudes: – Luke 6: 11-36. OR Matthew 5: 1-12 – Who is my neighbor today?
Excerpts from: Homily on the Feast of Our Lord's Entry into Jerusalem
"The sole conqueror of the human heart is Christ the King…there was never any king simultaneously just, a redeemer, gentle and seated on a donkey, who came to Jerusalem, unless this is He who alone is King of kings, God the Redeemer, Jesus.  He is kind, gentle, and abundant in mercy for all those who call upon Him, as it is written."
Reflection:
Is Jesus, my Lord and King, able to enter into my heart for and my life… and remain as my King?
---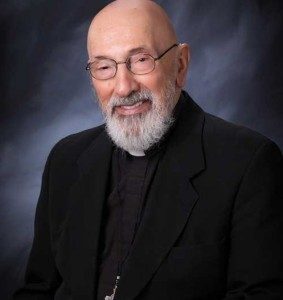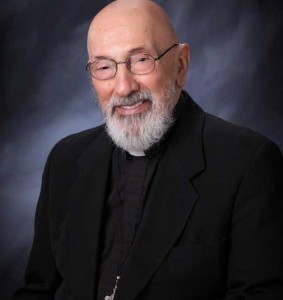 Msgr. John A. Esseff is a Roman Catholic priest in the Diocese of Scranton. He served as a retreat director and confessor to St. Teresa of Calcutta. He continues to offer direction and retreats for the sisters of the missionaries of charity.  He has lived in areas around the world, serving in the Pontifical missions, a Catholic organization established by St. Pope John Paul II to bring the Good News to the world especially to the poor. He is a founding member of the Pope Leo XIII Institute. He continues to serve as a retreat leader and director to bishops, priests and sisters and seminarians, and other religious leaders.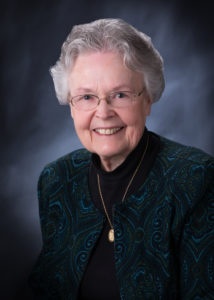 Sister Cor Immaculatum Heffernan, IHM is a member of the Sisters, Servants of the Immaculate Heart of Mary, Scranton, PA. " She holds several degrees: a Bachelor of Arts in English/Art and a Master of Science degree in Counseling, both from Marywood; a Master of Arts degree in Sculpture from the University of Notre Dame; and a Master of Fine Arts degree in Illustration from Syracuse University. Her multi-faceted life is in itself a masterpiece: she is a teacher, a mentor, and a consultant; she is a sculptor, a harpist, a calligrapher, and a creator of mosaics; she is a counselor, a spiritual director, and above all, she is a servant of God to others".