Podcast: Play in new window | Download (Duration: 25:56 — 17.9MB) | Embed
Subscribe: Google Podcasts | Spotify | Amazon Music | Android | Pandora | iHeartRadio | Stitcher | Podchaser | Podcast Index | Email | TuneIn | RSS | More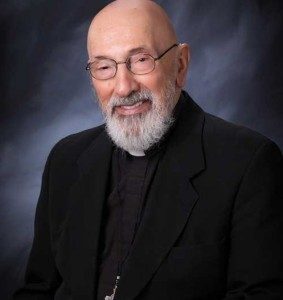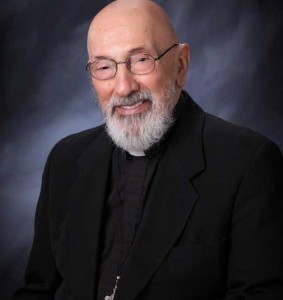 The Centrality of Jesus.
Msgr. Esseff reflects on the significance of the proclamation of John the Baptist.  He is the Lamb of God!  What does that mean for our lives?  Who is the devil, and what are his deceptive tactics that confuse and frustrate the believer and society.
John the Baptist saw Jesus coming toward him and said,
"Behold, the Lamb of God, who takes away the sin of the world.
He is the one of whom I said,
'A man is coming after me who ranks ahead of me
because he existed before me.'
I did not know him,
but the reason why I came baptizing with water
was that he might be made known to Israel."
John testified further, saying,
"I saw the Spirit come down like a dove from heaven
and remain upon him.
I did not know him,
but the one who sent me to baptize with water told me,
'On whomever you see the Spirit come down and remain,
he is the one who will baptize with the Holy Spirit.'
Now I have seen and testified that he is the Son of God."
Msgr. John A. Esseff is a Roman Catholic priest in the Diocese of Scranton.  Msgr. Esseff served a retreat director and confessor to St. Teresa of Calcutta.    He continues to offer direction and retreats for the Sisters of the Missionaries of Charity.  Msgr. Esseff encountered St.  Padre Pio,  who would become a spiritual father to him.  He has lived in areas around the world,  serving in the Pontifical missions, a Catholic organization that was established by St. Pope John Paul II to bring the Good News to the world, especially to the poor.  He continues to serve as a retreat leader and director to bishops, priests and sisters and seminarians, and other religious leaders around the world.