Podcast: Play in new window | Download (Duration: 6:38 — 4.7MB) | Embed
Subscribe: Apple Podcasts | Google Podcasts | Spotify | Amazon Music | Android | Pandora | iHeartRadio | JioSaavn | Podchaser | Gaana | Podcast Index | Email | TuneIn | Deezer | Anghami | RSS | More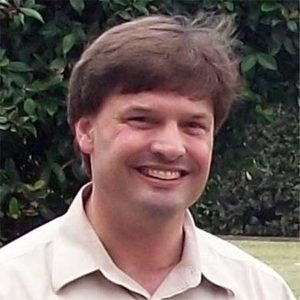 From Dr. Anthony Lilles' blog "Beginning to Pray"
"You have stood by me in my trials and I am giving you a Kingdom."  This solemn declaration was made by the Lord even as He faced betrayal, denial, and abandonment – suffering these unto death. To enter into His Kingdom, we must follow Him down this same pathway.  This means that we will face what He has faced. To enable us to follow Him, He must purify us and strengthen us to remain standing with Him even after our sin. To the degree that we are afraid of death, suffering, and sin, we are afraid also of His mercy. But His merciful love overcomes our fear.  Accepting His mercy, we learn to see in our own life experience that sin, suffering and death ultimately do not stand between us and the love of God. Indeed, He has made of them a pathway.

"You have stood by me." We hear these words knowing full well how often we have failed Him. Yet, He does not focus on that. He sees what is good. He chooses to be conscious of what we have done in our devotion and so He directs us to also acknowledge what He sees.  It is not that He is not aware of our sins. It is only that He chooses not to allow them to define our relationship with Him.  Thus, He said this in the presence of the Twelve: the betrayer, the nine would abandon Him and the most trusted who would deny Him. He says it also to us now.

"You have stood by me" unveils his decision to see past our failures to a deeper mystery about us that we cannot know on our own. He gazes with hope on the possibilities of the human heart. This is because we are not in his eyes friends who fall short of His expectations. Instead, we are each a gift of the Father to Him – and so He treasures our faithfulness no matter how weak or fleeting it might be.  Thus, He confirms all that is good, noble and true. The the gaze in which he holds us never breaks – He suffers this regard of the deepest truth of our existence unto death and will search hell to rescue it.  Here, the basis of hope no matter how often we have fallen, a truth He repeats today in our presence too: "You have stood by me."

"I have prayed that your faith will not fail and once you have turned back, you must strengthen the faith of your brethren."  Love requires many difficult purifications and painful healings before we can stand before the face of the One who loved us to the end. No unaided human effort can endure these trials of love. Yet, we never face these alone, but always in the Church with Christ's gentle presence and His mighty prayer. His prayer that our faith should not fail does not mean we will not fall.  It means that if we fall, no matter how far or hard or for how long, we can turn back – convinced that the power of His love is greater than the power of our sin.

What we do not see but what Christ sees is the splendor of His Bride – a splendor in which we have already been implicated from before the foundation of the world. Despite the sinfulness of her members and even the failures of her shepherds, she knows from the vantage point of eternity the way to the Bridegroom in both life and death. She knows this path to love even as it leads through the difficult ambiguities of our lives. She knows it by love and She knows it for love even when we have long stumbled away from it. She knows even as it disappears from our sight at the last moments of this life. And so, if we listen to the voice of the Bride, she teaches us to find it even when we feel farthest from it. Indeed, the Good Shepherd Himself will pick us up and place us there – for He has abandoned everything to find us.  Though we cannot see it, the Body of Christ knows the passage that crosses from the gates of hell to the very threshold of heaven. Christ Himself bridges this abyss – and He suffers it in His mystical body so that we might become immaculate and holy in His presence.
Dr. Anthony Lilles is the author of "Hidden Mountain, Secret Garden", which can be found here