Podcast: Play in new window | Download (Duration: 3:38 — 2.6MB) | Embed
Subscribe: Apple Podcasts | Google Podcasts | Spotify | Amazon Music | Android | Pandora | iHeartRadio | JioSaavn | Podchaser | Gaana | Podcast Index | Email | TuneIn | Deezer | Anghami | RSS | More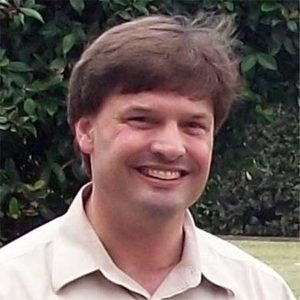 From Dr. Anthony Lilles' blog "Beginning to Pray"
During Lent, we dedicate ourselves to prayer, fasting and almsgiving.   These practices are simple ways of expressing our gratitude to Jesus for what He has done for us.  This in fact is the very nature of penance.  Penance is love which responds to mercy – and this love is not content with words, thoughts and feelings.  This love needs to express itself in a prayer the cries from the heart, in sacrifice that really costs, and in little hidden acts of kindness which comfort those who most need it.

Why do we allow God to implicate us in the plights of others, especially during Lent?  God's love suffers the personal plight each of us.  He does this because He does not want us to suffer alone.  So He seeks us out in our suffering – the suffering that we have brought on ourselves and the suffering that others have brought on us.   He is concerned about our dignity and He is ready to do whatever it takes that we might be rectified and stand with Him who is Love Himself.  The extent to which He enters into our misery for this purpose is revealed on the Cross.  If we are to be His disciples, we must pick up our cross and follow Him.  This is how the Lord extends His saving mystery through space and time – He loves us so much He implicates us in this great work of His Love.

No matter how many times we fail, no matter how great our weaknesses, no matter how inadequate we are to the demands of love — He is there with us, loving us, providing exactly what we need in the moment, and this because He really loves us that much.   How can we not respond by offering Him food and drink when we recognize Him in the disguise of those who hunger and thirst?  How can we not respond by forgoing a little comfort and convenience when He has already suffered so much discomfort and inconvenience for us?  How can we not respond by praying for those who need the love of God when He has never forgotten us in His love for the Father?

When prayer, sacrifice and generosity come together in thanksgiving to God for His goodness to us, deep places of the heart are purified and we rediscover the joy humanity was meant to know from the beginning.  Lent is all about this joy – a joy God's love allows us to know, the joy of being sons and daughters of God, the joy of heart so beautiful it would be wrong not to share it with those who need a little joy as well.
Dr. Anthony Lilles is the author of "Hidden Mountain, Secret Garden", which can be found here