Podcast: Play in new window | Download (Duration: 31:23 — 21.6MB) | Embed
Subscribe: Apple Podcasts | Google Podcasts | Spotify | Amazon Music | Android | Pandora | iHeartRadio | Stitcher | JioSaavn | Podchaser | Gaana | Podcast Index | Email | TuneIn | Deezer | Anghami | RSS | More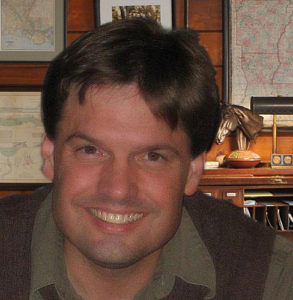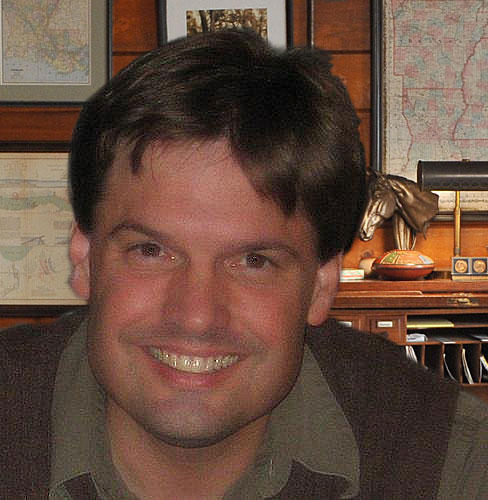 Dr. Lilles continues the spiritual explorations of the Letters of St. Elizabeth of the Trinity. In this episode we discuss letter 335.  In this special letter, shortly before her death, Elizabeth sends this letter to a friend Sister Marie-Odile.  This is a very poignant letter and conversation.
L 335
To Sister Marie-Odile

[October 28, 1906]
Our God is a consuming Fire

Before flying away to Heaven, dear little Sister Marie-Odile, I want to send you a little note from my soul, for I am anxious for you to know that in the Father's House I will pray especially for you. I am keeping a rendez-vous with you in the Furnace of love; my eternity will be spent there, and you can begin it already here on earth. Dear Sister, I will be jealous for the beauty of your soul, for, as you know, my little heart loves you very much, and when one loves, one desires the best for the beloved. I think that in Heaven my mission will be to draw souls by helping them go out of themselves to cling to God by a wholly simple and loving movement, and to keep them in this great silence within that will allow God to communicate Himself to them and transform them into Himself. Dear little sister of my soul, it seems to me I now see everything in God's light, and if I started my life over again, oh, I would wish not to waste one instant! He does not allow us, His brides in Carmel, to devote ourselves to anything but love, but the divine, and if by chance, in the radiance of His Light, I see you leave that sole occupation, I will come very quickly to call you to order; you would want that, wouldn't you?

Pray for me, help me prepare for the wedding feast of the Lamb. Death entails a great deal of suffering, and I am counting on you to help me. In return, I will come to help you at your death. My Master urges me on, He speaks to me of nothing but the eternity of love. It is so grave, so serious; I wish to live each moment fully. A Dieu, I don't have the strength or the permission to write at length, but you know Saint Paul's words: "Our conversation is in Heaven." Beloved little sister, let us live by love so we may die of love and glorify the God Who is all Love.

"Laudem gloriae,"
October 28, 1906.
Catez, Elizabeth of the Trinity. The Complete Works of Elizabeth of the Trinity volume 2: Letters from Carmel (pp. 360-361). ICS Publications. Kindle Edition.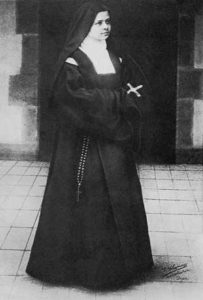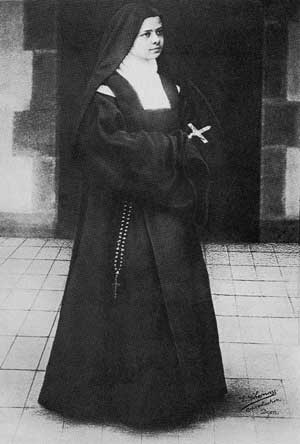 Special thanks to Miriam Gutierrez for her readings of St. Elizabeth's letters
Anthony Lilles, S.T.D. is an associate professor and the academic dean of Saint John's Seminary in Camarillo as well as the academic advisor for Juan Diego House of Priestly Formation for the Archdiocese of Los Angeles. For over twenty years he served the Church in Northern Colorado where he joined and eventually served as dean of the founding faculty of Saint John Vianney Theological Seminary in Denver. Through the years, clergy, seminarians, religious and lay faithful have benefited from his lectures and retreat conferences on the Carmelite Doctors of the Church and the writings of St. Elisabeth of the Trinity.