Podcast: Play in new window | Download (Duration: 32:31 — 74.4MB) | Embed
Subscribe: Google Podcasts | Spotify | Amazon Music | Android | Pandora | iHeartRadio | Stitcher | Podchaser | Podcast Index | Email | TuneIn | RSS | More
Msgr. Esseff  leads us through a year-end examination of conscious.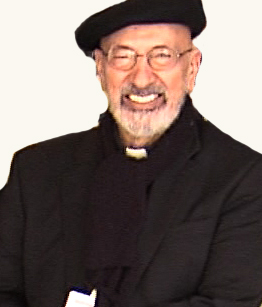 Here are some scripture to reflect on:
Reading 1 1 jn 2:3-11
Beloved:
The way we may be sure that we know Jesus
is to keep his commandments.
Whoever says, "I know him," but does not keep his commandments
is a liar, and the truth is not in him.
But whoever keeps his word,
the love of God is truly perfected in him.
This is the way we may know that we are in union with him:
whoever claims to abide in him ought to walk just as he walked.
Beloved, I am writing no new commandment to you
but an old commandment that you had from the beginning.
The old commandment is the word that you have heard.
And yet I do write a new commandment to you,
which holds true in him and among you,
for the darkness is passing away,
and the true light is already shining.
Whoever says he is in the light,
yet hates his brother, is still in the darkness.
Whoever loves his brother remains in the light,
and there is nothing in him to cause a fall.
Whoever hates his brother is in darkness;
he walks in darkness
and does not know where he is going
because the darkness has blinded his eyes.
Colossians, chapter 3
Renunciation of Vice.*
5Put to death, then, the parts of you that are earthly:c immorality, impurity, passion, evil desire, and the greed that is idolatry.*
6Because of these the wrath of God* is coming [upon the disobedient].d
7By these you too once conducted yourselves, when you lived in that way.
8But now you must put them all away:* anger, fury, malice, slander, and obscene language out of your mouths.e
9Stop lying to one another, since you have taken off the old self with its practicesf
10* and have put on the new self, which is being renewed, for knowledge, in the image of its creator.g
11Here there is not Greek and Jew, circumcision and uncircumcision, barbarian, Scythian,* slave, free; but Christ is all and in all.h
12Put on then, as God's chosen ones, holy and beloved, heartfelt compassion, kindness, humility, gentleness, and patience,i
13bearing with one another and forgiving one another, if one has a grievance against another; as the Lord has forgiven you, so must you also do.j
14And over all these put on love, that is, the bond of perfection.k
15And let the peace of Christ control your hearts, the peace into which you were also called in one body. And be thankful.l
16Let the word of Christ dwell in you richly, as in all wisdom you teach and admonish one another, singing psalms, hymns, and spiritual songs with gratitude in your hearts to God.m
17And whatever you do, in word or in deed, do everything in the name of the Lord Jesus, giving thanks to God the Father through him.n