Podcast: Play in new window | Download (Duration: 25:50 — 17.8MB) | Embed
Subscribe: Google Podcasts | Spotify | Amazon Music | Android | Pandora | iHeartRadio | Stitcher | Podchaser | Podcast Index | Email | TuneIn | RSS | More
Episode 5 – Nero – "Villains of the Early Church: And How They Made Us Better Christians"
In this episode, Mike Aquilina and Kris McGregor discuss Nero and the hallmarks and dangers of an "antichrist."
An excerpt from Villains of the Early Church:
Pilate was a waffling dupe. Judas was a tortured soul who didn't have the courage to repent. But perhaps no villain in Christian legend comes out as completely and utterly villainous as Nero. He isn't just a sinner who made the wrong choice: in much of Christian legend, and even theology, he is literally the Antichrist.
Aquilina, Mike. Villains of the Early Church: And How They Made Us Better Christians. Emmaus Road Publishing. Kindle Edition.
For more episodes in the Villians of the Early Church podcast visit here – Villains of the Early Church – Discerning Hearts Podcast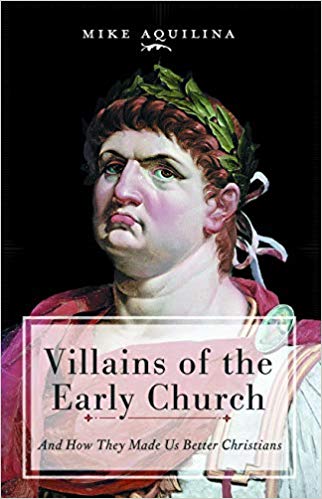 You can find the book on which this series is based here
Mike Aquilina is a popular author working in the area of Church history, especially patristics, the study of the early Church Fathers.[1] He is the executive vice-president and trustee of the St. Paul Center for Biblical Theology, a Roman Catholic research center based in Steubenville, Ohio. He is a contributing editor of Angelus (magazine) and general editor of the Reclaiming Catholic History Series from Ave Maria Press. He is the author or editor of more than fifty books, including The Fathers of the Church (2006); The Mass of the Early Christians (2007); Living the Mysteries (2003); and What Catholics Believe(1999). He has hosted eleven television series on the Eternal Word Television Network and is a frequent guest commentator on Catholic radio.
Mike Aquilina's website is found at fathersofthechurch.com