USCCA43  Chapter 34- Embrace Poverty of Spirit : The 10th Commandment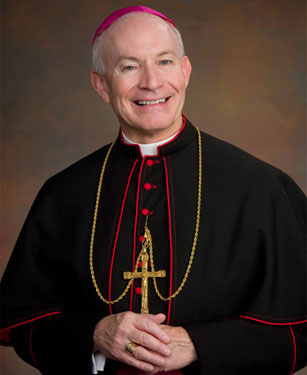 Podcast: Play in new window | Download (Duration: 27:54 — 12.8MB) | Embed
Subscribe: Apple Podcasts | Google Podcasts | Spotify | Amazon Music | Android | Pandora | iHeartRadio | JioSaavn | Podchaser | Gaana | Podcast Index | Email | TuneIn | Deezer | Anghami | RSS | More
Archbishop Lucas offers insights on the US Catholic Catechism for Adults Chapter 34:
On the positive side, the Tenth Commandment calls us to practice poverty of spirit and generosity of heart. These virtues liberate us from being slaves to money and possessions. They enable us to have a preferential love for the poor and to be witnesses of justice and peace in the world. They also enable us to adopt a simplicity of life that frees us from consumerism and helps us preserve God's creation.

Sinful inclinations move us to envy what others have and lead to an unrestrained drive to acquire all that we can. We do have a reasonable need to acquire the means needed to care for our families. Greed is the distortion of this desire. The greedy person will stop at nothing to get all the money and possessions possible.

We need to remember that envy is the companion of greed; it is an attitude that fills us with sadness at the sight of another's prosperity. Envious people can be consumed with so much desire for what others have that they will even commit crimes to get what they want.

Baptized people should counter envy with humility, thanksgiving to God for his gifts to oneself and to others, goodwill, and surrender to the providence of God (cf. CCC, no. 2554). "Christ's faithful 'have crucified the flesh with its passions and desires' (Gal 5:24); they are led by the Spirit and follow his desires" (CCC, no. 2555). Poverty of heart is a way to avoid greed and envy. "Abandonment to the providence of the Father in heaven frees us from anxiety about tomorrow. Trust in God is a preparation for the blessedness of the poor. They shall see God" (CCC, no. 2547, citing Mt 6:25-34).

United States Conference of Catholic Bishops (USCCB) (2012-04-02). United States Catholic Catechism for Adults (Kindle Locations 6493-6504). United States Conference of Catholic Bishops (USCCB). Kindle Edition.

The Most Reverend George J. Lucas leads the Archdiocese of Omaha. 
For other episodes in the visit our Archbishop George Lucas page
This programs is based on: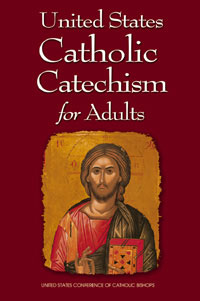 More information can be found here.
We wish to thank the USCCB for the permissions granted for use of  relevant material used in this series.