Podcast: Play in new window | Download (Duration: 21:37 — 14.9MB) | Embed
Subscribe: Apple Podcasts | Google Podcasts | Spotify | Amazon Music | Android | Pandora | iHeartRadio | JioSaavn | Podchaser | Gaana | Podcast Index | Email | TuneIn | Deezer | Anghami | RSS | More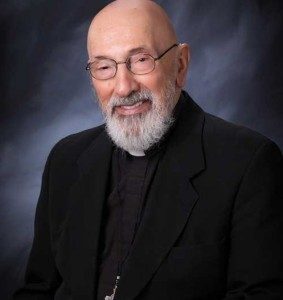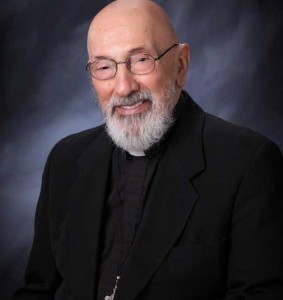 Msgr. Esseff reflects on the source of universal hope…Jesus Christ.  Our wickedness cannot beat the depth of God's great mercy.  How great is your faith? Have you found the house of prayer in you?
Gospel
At that time, Jesus withdrew to the region of Tyre and Sidon.
And behold, a Canaanite woman of that district came and called out,
"Have pity on me, Lord, Son of David!
My daughter is tormented by a demon."
But Jesus did not say a word in answer to her.
Jesus' disciples came and asked him,
"Send her away, for she keeps calling out after us."
He said in reply,
"I was sent only to the lost sheep of the house of Israel."
But the woman came and did Jesus homage, saying, "Lord, help me."
He said in reply,
"It is not right to take the food of the children
and throw it to the dogs."
She said, "Please, Lord, for even the dogs eat the scraps
that fall from the table of their masters."
Then Jesus said to her in reply,
"O woman, great is your faith!
Let it be done for you as you wish."
And the woman's daughter was healed from that hour.
Msgr. John A. Esseff is a Roman Catholic priest in the Diocese of Scranton. He was ordained on May 30th, 1953, by the late Bishop William J. Hafey, D.D. at St. Peter's Cathedral in Scranton, PA. Msgr. Esseff served a retreat director and confessor to St. Mother Teresa. He continues to offer direction and retreats for the sisters of the missionaries of charity around the world. Msgr. Esseff encountered St. Padre Pio, who would become a spiritual father to him. He has lived in areas around the world, serving in the Pontifical missions, a Catholic organization established by St Pope John Paul II to bring the Good News to the world especially to the poor.  He continues to serve as a retreat leader and director to bishops, priests and sisters and seminarians and other religious leaders.