Podcast: Play in new window | Download (Duration: 24:49 — 17.1MB) | Embed
Subscribe: Apple Podcasts | Google Podcasts | Spotify | Amazon Music | Android | Pandora | iHeartRadio | Stitcher | JioSaavn | Podchaser | Gaana | Podcast Index | Email | TuneIn | Deezer | Anghami | RSS | More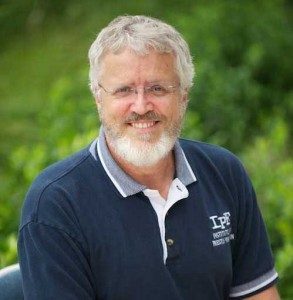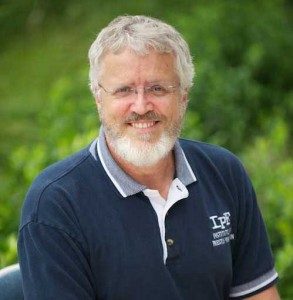 During this podcast, Deacon Keating will offer his insights on the mystery of this Holy Thursday.
Here a few of his comments:
Deacon James Keating:
So the fullness of Holy orders is there and we celebrate that because obviously without Holy orders, there's no power of salvation that's unleashed in the sacramental economy and we would just be void or it would be devoid of his presence and his power through the things of the earth. And that's the beauty of the sacraments. We get both the presence and the power of Jesus through the things of the earth. That's what makes the sacrament so accessible. The human body of the priest. Oil, water, wine, bread. So simple, so humble, so accessible. Again, the meditation of God's great love for us that he is generously available through the things of the earth.
And that's what makes our sacramental system so mindbogglingly joyful is that when we really are in a sacramental imagination as Catholics, our joy deepens because we realize, Oh my gosh, we are so loved. It's not like he said, "You have to go up this mountain and find me. I'll come to you as bread and I'll come to you in oil and I'll come to you. My power will come to you through the waving of a hand in a blessing. I will do all that for you and you just have to show up at the corner of Maple and 50th street. Your parish church and I'll be there through these things of the earth." It's very, very humbling and powerfully beautiful to think about how close he wants to be with us and how accessible he is to us through the sacraments. And that's why so many more people are mourning these days in the midst of the Coronavirus because even that is unattainable. The most ordinary accessible elements of the earth where Jesus wants to give us his power and his presence is unaccessible. Inaccessible these days because of the sorrow that we're in.
Further in the conversation:
We always say, try to live in the present moment. But that's a real grace to live in the present moment and to live in the present moment as grace is something we need to be asking for now. It may not be easily attained or easily appropriated, but we will miss something very vital if we're not going deep and we're just going towards fantasy to the future and daydream about when this will be over. And even emotionally anticipating it. Thinking that I'm happy now because I'm thinking this won't last forever. And meanwhile, a lot of goods are present where you should be going deep into the relationships of the home. Even into the relationship somewhat of suffering. But not to utilize suffering, but to just realize that even in suffering there is a presence emerging from him because obviously he's dwelling within us. And so we never utilize suffering, but within suffering itself, if we can pay attention to it, we may linger there long enough to allow his presence to come.
Whether it's a suffering of the end of our daily routine, which we're all suffering now, or the horrific suffering of sickness itself, which is so sacred that only the sick should really talk about it. But we have testimony from the saints that in the midst of sickness sometimes they sense his presence emerging as they pay attention to their own limit and finitude and weakness and he comes from within to minister to them. So the whole theme of are you living in the present moment is truly a contemplative gift that perhaps God is giving all of us now, and we don't want to miss the hour of our visitation.
Deacon James Keating, Ph.D., the director of Theological Formation for the Institute for Priestly Formation, located at Creighton University, in Omaha.