Podcast: Play in new window | Download (Duration: 30:41 — 28.1MB) | Embed
Subscribe: Apple Podcasts | Google Podcasts | Spotify | Amazon Music | Android | Pandora | iHeartRadio | JioSaavn | Podchaser | Gaana | Podcast Index | Email | TuneIn | Deezer | Anghami | RSS | More
Episode 25 – John 12: The Glory of the Lord part 1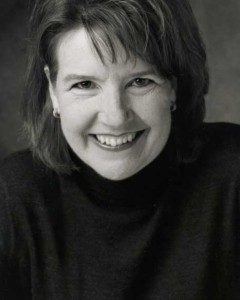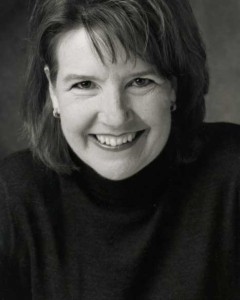 "John 12 begins just six days before Jesus' final Passover on earth. Gathering with some of his disciples, Jesus is dining at the house of Lazarus, who had just been risen from the dead. Sharon gives us the background of typical Greco-Roman dining, where guests would recline at table to eat their meal, and afterward, would be entertained by musicians and sometimes even prostitutes. We recall King Herod, married illicitly to Herodias, who promised even half his kingdom to Herodias' daughter Salome after she performed a seductive after-dinner dance. Prompted by her mother, Salome demands the head of John the Baptist, who had publicly criticized the marriage between Herod and Herodias. In some paintings, Salome is pictured with a vial of spikenard, a rare, expensive, richly aromatic oil.
Sharon goes on to explain the significance of spikenard for a first-century Jewish girl. Spikenard was kept in an alabaster jar, and on her wedding night, the virgin bride would break open the jar, anoint her new groom, and consummate the wedding. With this background, we now better understand the beautiful meaning behind the actions of Mary of Bethany, who breaks open an enormous jar of spikenard, anoints the feet of Jesus, and then dries them with her hair. Mary desires to give everything to Jesus and enter into a spiritual marriage. She wants to lavish him with not only her most precious earthly gift, but even more, with the priceless gift of her total self: heart, mind, soul, and strength.
Clarifying a common misconception, Sharon explains that Mary of Bethany is not the same person as Mary Magdalene or one of several other Mary's found elsewhere in the Bible. Spikenard was also used for burial anointing, but having just seen her brother rise from the dead, Mary knows Jesus will also rise and have no need for the burial anointing. Instead, Mary anoints Jesus now as her spiritual spouse. Sharon then moves on to the triumphal entry into Jerusalem, showing how Jesus fulfills the prophecy of Zechariah 9, entering into his kingship riding atop a donkey. To reach Jerusalem, Jesus would have processed through Bethany and Bethphage. Sharon unlocks the importance of Bethphage, also known as the House of Un-ripened Figs. Despite being a few miles outside the city walls, Bethphage was still considered to be part of Jerusalem and was home to two members holding seats in the Sanhedrin. The irony of Jesus processing past this town is profound: any judicial order to execute a rebellious leader had to be made in Bethphage. Today Jesus rides triumphantly past Bethphage; in just a few short days, his execution will be confirmed in Bethphage. "
Sharon Doran serves as the teaching director of "Seeking Truth." An experienced Bible Study teacher, Sharon has a passion for scripture that will motivate and challenge you to immerse yourself in God's Word and apply His message to your everyday life.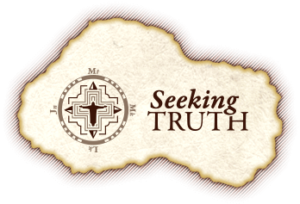 "Seeking Truth" is an in-depth Catholic Bible Study, commissioned by the Archdiocese of Omaha in response to John Paul II's call to the New Evangelization as well as Pope Benedict XVI's exhortation for all Catholics to study scripture. To learn more go to www.seekingtruth.net