Podcast: Play in new window | Download (Duration: 7:57 — 5.5MB) | Embed
Subscribe: Apple Podcasts | Google Podcasts | Spotify | Amazon Music | Android | Pandora | iHeartRadio | JioSaavn | Podchaser | Gaana | Podcast Index | Email | TuneIn | Deezer | Anghami | RSS | More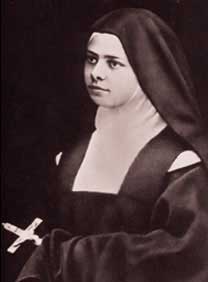 Day Five – For the Grace of being overcome by the Fire of God's Love
For Saint Elizabeth, the Holy Spirit is the consuming Fire of God's Love. To fully offer oneself to the Lord, one needs to allow one's whole existence to be set on fire by this Divine Love. This means a total offering of oneself analogous to the offering of holocaust proscribed in the Mosaic Law. Before Christ, such an offering would be completely consumed in the sacred fire before the altar of sacrifice. It was a sign of what God deserves from us, and with that acknowledgment, the people's worship was deemed acceptable to the Lord. Christ's offering of Himself on the Cross was the perfect fulfillment of this practice. Only it was not earthly flames that consumed His self-offering. Instead, He burned with the Gift of the Father's Love and through this obedient love, opened up a pathway for us to render the Holy Trinity a hymn of praise so beautiful, God is utterly delighted by it.
Why should God be delighted by what we offer Him? It is because the Holy Spirit renews the mystery of the Word made flesh in us through our faith in Christ. The Word of the Father, the Radiant One, not only captivates the hearts of those who seek Him, but He is also the greatest delight of the Father. The Father delights in His Son because His Son communicates the truth about His love – and this is the Father's glory. Born out of the silent fullness of the Father's heart, the glory that the Word reveals makes all things new. When the Father spoke His Word into our humanity, He renewed humanity so that Christ's humanity became the instrument to reveal the glory of God.
The Holy Spirit renews this whole mystery in us when we allow ourselves to be overwhelmed by His coming into our hearts. When we accept what Christ has done for us out of love for the Father, the love with which Christ burned, burns in us. This fire purifies us of our attachments to sin and at the same time implicates us in the plight of those whom God has sent into our lives. In this way, we discover new liberty to give ourselves in love of God and our neighbor that we did not have before. It is the freedom of Christ – the One crucified by love. Through this Gift of the Holy Spirit, the Father even recognizes the beauty of Christ in us – a beauty that delights Him and a beauty that saves the world.
Saint Elizabeth understands that, in a certain sense, being overwhelmed by the Fire of the Holy Spirit extends the mystery of the Incarnation through our humanity – into the circumstances, relationships and events of our lives. The more we surrender our humanity to the love of Christ and die to our plans, the more vulnerable we are to this movement of Love at work in us.
The mission that Saint Elizabeth exercises from heaven is geared to the total transformation of our lives that the Holy Spirit accomplishes when we make ourselves vulnerable to His wholly simple and wholly loving movement in us. For this kind of openness, let us pray:
O My God, Trinity whom I adore, help me to forget myself entirely so as to be established in you as still and as peaceful as if my soul were already in eternity. May nothing be able to disturb my peace, nor make me depart from you, o my Unchanging One, but may each moment carry me further into the depths of your Mystery. Pacify my soul, make it your heaven, your beloved abode, your resting place. May I never leave you there alone, but may I be entirely present, my faith completely ready, wholly adoring, fully surrendered to your creative action.

O my beloved Christ, crucified by love, I would like to be a bride for your heart. I would like to cover you with glory, I would like to love you… unto death. I feel my powerlessness, however, and I ask you to clothe me with yourself, to identify my soul with all the movements of your soul, to defeat me, to overwhelm me, to substitute yourself for me, that my life might be but the radiation of your Life. Come into me as Adorer, as Healer, as Savior. O Eternal Word, Word of my God, I want to spend my life listening to you, I want to be completely docile, ready to learn everything from you. Then, through all nights, all voids, all weakness, I want to fixate on you always and to remain under your great light. O My beloved Star, fascinate me so that I would not be able to forsake your shining light.

O Consuming Flame, Spirit of love, come over me until my soul is render into an incarnation of the Word; may I be for Him another humanity in which he renews His whole Mystery.

And you, O Father, bend over your little creature, cover her with your shadow, and see in her only the Beloved in whom You are well-pleased.
O my Three, my All, my Beatitude, Infinite Solitude, Immensity in which I loose myself, I surrender myself as prey. Bury yourself in me in order that I might bury myself in you, while waiting to contemplate in your light the immeasurable depths of your grandeur.

Amen
The Novena to St. Elizabeth of the Trinity is authored by Dr. Anthony Lilles S.T.D.