Podcast: Play in new window | Download (Duration: 22:34 — 20.7MB) | Embed

Subscribe: Apple Podcasts | Google Podcasts | Spotify | Amazon Music | Android | Pandora | iHeartRadio | Stitcher | JioSaavn | Podchaser | Gaana | Podcast Index | Email | TuneIn | Deezer | Anghami | RSS | More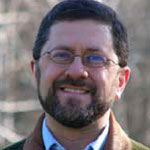 The importance of his life and contribution to the Church cannot be overstated. St. Augustine, one of the greatest of the Church Fathers, has not only influenced the Church, but the thought of the world as we know it.  The story of his conversion as chronicled in his "Confessions", would be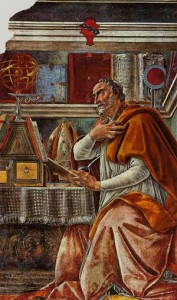 enough, but then add the body of his theological work and you have nothing less than a glimpse of what is truly the power of  "grace and mercy".
Mike Aquilina is one of the best at bringing this great saint's life into perspective.

For a more detail accounting of St. Augustine's  life, you can visit  Lives of the Saints
Spiritual Writings:
– Confessions 
– Letters
– City of God
– Christian Doctrine
– On the Holy Trinity
– The Enchiridion
– On the Catechising of the Uninstructed
– On Faith and the Creed
– Concerning Faith of Things Not Seen
– On the Profit of Believing
– On the Creed: A Sermon to Catechumens
– On Continence
– On the Good of Marriage
– On Holy Virginity
– On the Good of Widowhood
– On Lying
– To Consentius: Against Lying
– On the Work of Monks
– On Patience
– On Care to be Had For the Dead
– On the Morals of the Catholic Church
– On the Morals of the Manichaeans
– On Two Souls, Against the Manichaeans
– Acts or Disputation Against Fortunatus the Manichaean
– Against the Epistle of Manichaeus Called Fundamental
– Reply to Faustus the Manichaean
– Concerning the Nature of Good, Against the Manichaeans
– On Baptism, Against the Donatists
– Answer to Letters of Petilian, Bishop of Cirta
– Merits and Remission of Sin, and Infant Baptism
– On the Spirit and the Letter
– On Nature and Grace
– On Man's Perfection in Righteousness
– On the Proceedings of Pelagius
– On the Grace of Christ, and on Original Sin
– On Marriage and Concupiscence
– On the Soul and its Origin
– Against Two Letters of the Pelagians
– On Grace and Free Will
– On Rebuke and Grace
– The Predestination of the Saints/Gift of Perseverance
– Our Lord's Sermon on the Mount
– The Harmony of the Gospels
– Sermons on Selected Lessons of the New Testament
– Tractates on the Gospel of John
– Homilies on the First Epistle of John
– Soliloquies
– The Enarrations, or Expositions, on the Psalms
For me, out of all the St. Augustine's work,  this is the piece that deeply touches my heart and is one of my all-time favorite prayers:
Late Have I Loved You
A Prayer of Saint Augustine
Late have I loved you, O Beauty, so ancient and so new, late have I loved you!
And behold, you were within me and I was outside, and there I sought for you, and in my deformity I rushed headlong into the well-formed things that you have made.
You were with me, and I was not with you. Those outer beauties held me far from you, yet if they had not been in you, they would not have existed at all.
You called, and cried out to me and broke open my deafness; you shone forth upon me and you scattered my blindness.
You breathed fragrance, and I drew in my breath and I now pant for you.
I tasted, and I hunger and thirst; you touched me, and I burned for your peace.
This prayer is from his book, "Confessions."