Podcast: Play in new window | Download (Duration: 2:23 — 1.8MB) | Embed
Subscribe: Google Podcasts | Spotify | Amazon Music | Android | Pandora | iHeartRadio | Stitcher | Podchaser | Podcast Index | Email | TuneIn | RSS | More
The Cross of Christ Illumines. . .Weakness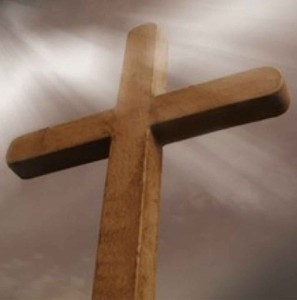 Steps to Take as You Follow Christ
Ask—Do I embrace my weakness?
Seek—God's help in carrying your weakness daily. Offer up that weakness in the same way that the Lord offered up his suffering on the cross for the salvation of the world.
Knock—Meditate on 2 Corinthians 12:8–10.
About this thing, I have pleaded with the Lord three times for it to leave me, but he has said, 'My grace is enough for you: my power is at its best in weakness'. So I shall be very happy to make my weaknesses my special boast so that the power of Christ may stay over me, and that is why I am quite content with my weaknesses, and with insults, hardships, persecutions, and the agonies I go through for Christ's sake. For it is when I am weak that I am strong.
St. Paul mentions a "thorn in the flesh" that he was given, that he might not become too elated with the many special gifts that God had given to him.
No one is sure what this "thorn" was, though there is speculation that it was an eye problem or even might have been the stigmata (the wounds of Jesus marked on his flesh). Whatever it was, it made Paul uncomfortable, but he realized that in this weakness the power of God was made manifest.
Transform Your Life—Look for ways to embrace the Lord present in the weakness of the world: in the hungry, thirsty, sick, lonely, naked, and imprisoned. Experience the power of God made manifest in what the world considers weak.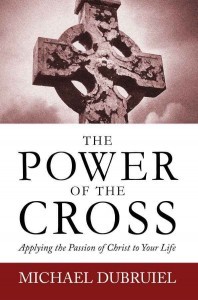 The author of The Power of the Cross: Applying the Passion of Christ in Your Life, Michael Dubriuel, passed away in 2009.  His wife, author Amy Welborn, has made his book available as a free e-book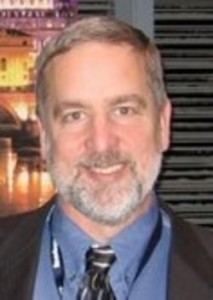 ! We HIGHLY encourage you to download this exceptional work.
The Power of the Cross is now available as a free e-book,
check out more information by going here
Check out more at the Discerning Hearts' Michael Dubruiel page
Excerpt from THE JERUSALEM BIBLE, copyright (c) 1966 by Darton, Longman & Todd, Ltd. and Doubleday, a division of Penguin Random House, Inc. Reprinted by Permission.