Podcast: Play in new window | Download (Duration: 2:44 — 2.0MB) | Embed
Subscribe: Apple Podcasts | Google Podcasts | Spotify | Amazon Music | Android | Pandora | iHeartRadio | Stitcher | JioSaavn | Podchaser | Gaana | Podcast Index | Email | TuneIn | Deezer | Anghami | RSS | More
The Cross of Christ Illumines. . .Blindness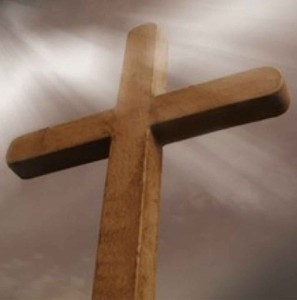 Steps to Take as You Follow Christ
Ask—What would it be like to see everything in God's light?
Seek—Observe the world, expecting to see God at work in it. Put skepticism aside and ask God to enlighten your vision!
Knock—Meditate on Acts 22:6-11.
I was on that journey and nearly at Damascus when about midday a bright light from heaven suddenly shone round me. I fell to the ground and heard a voice saying, "Saul, Saul, why are you persecuting me?"  I answered: Who are you, Lord? and he said to me, "I am Jesus the Nazarene, and you are persecuting me". The people with me saw the light but did not hear his voice as he spoke to me. I said: What am I to do, Lord? The Lord answered, "Stand up and go into Damascus, and there you will be told what you have been appointed to do".  The light had been so dazzling that I was blind and my companions had to take me by the hand; and so I came to Damascus.
St. Paul believed in God both before and after his experience on the road to Damascus; however, he persecuted the followers of Christ before the experience, while he preached Christ afterward.
Has your belief in God been tainted by your nationality, your politics, your upbringing? What blinders might God remove from you to help you to see more clearly his will for you?
Transform Your Life—Be open to the healing of Christ. Never presume that what Jesus has to offer is only for someone else. Allow the cross of Christ to enlighten the path you walk daily, transforming all of your experiences in God's light.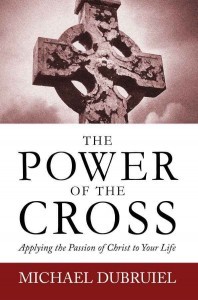 The author of The Power of the Cross: Applying the Passion of Christ in Your Life, Michael Dubriuel, passed away in 2009.  His wife, author Amy Welborn, has made his book available as a free e-book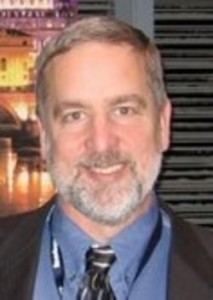 ! We HIGHLY encourage you to download this exceptional work.
The Power of the Cross is now available as a free e-book,
check out more information by going here
Check out more at the Discerning Hearts' Michael Dubruiel page
Excerpt from THE JERUSALEM BIBLE, copyright (c) 1966 by Darton, Longman & Todd, Ltd. and Doubleday, a division of Penguin Random House, Inc. Reprinted by Permission.