Podcast: Play in new window | Download (Duration: 32:07 — 22.1MB) | Embed
Subscribe: Apple Podcasts | Google Podcasts | Spotify | Amazon Music | Android | Pandora | iHeartRadio | Stitcher | JioSaavn | Podchaser | Gaana | Podcast Index | Email | TuneIn | Deezer | Anghami | RSS | More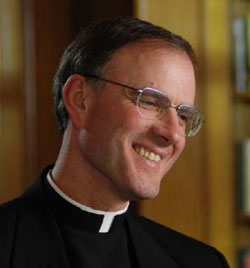 In this episode, Fr. Gallagher reflects on the character of Sam Wyse who represents the hobbit who is the "ordinary person".  He is an image of what it is to be faithful to the task the Lord has given us.
Frodo looked at Sam rather startled, half expecting to see some outward sign of the odd change that seemed to have come over him. It did not sound like the voice of the old Sam Gamgee that he thought he knew. But it looked like the old Sam Gamgee sitting there, except that his face was unusually thoughtful.

'Do you feel any need to leave the Shire now – now that your wish to see them has come true already?' he asked.

'Yes, sir. I don't know how to say it, but after last night I feel different. I seem to see ahead, in a kind of way. I know we are going to take a very long road, into darkness; but I know I can't turn back. It isn't to see Elves now, nor dragons, nor mountains, that I want – I don't rightly know what I want: but I have something to do before the end, and it lies ahead, not in the Shire. I must see it through, sir, if you understand me.' 'I don't altogether.

But I understand that Gandalf chose me a good companion. I am content. We will go together.'
Tolkien, J.R.R.. The Fellowship of the Ring: Being the First Part of The Lord of the Rings (p. 87). Houghton Mifflin Harcourt. Kindle Edition.
He shook his head, and as he worked things out, slowly a new dark thought grew in his mind. Never for long had hope died in his staunch heart, and always until now he had taken some thought for their return. But the bitter truth came home to him at last: at best their provision would take them to their goal; and when the task was done, there they would come to an end, alone, houseless, foodless in the midst of a terrible desert. There could be no return.

'So that was the job I felt I had to do when I started,' thought Sam: 'to help Mr. Frodo to the last step and then die with him? Well, if that is the job then I must do it.

But I would dearly like to see Bywater again, and Rosie Cotton and her brothers, and the Gaffer and Marigold and all. I can't think somehow that Gandalf would have sent Mr. Frodo on this errand, if there hadn't a' been any hope of his ever coming back at all. Things all went wrong when he went down in Moria. I wish he hadn't. He would have done something.'
Tolkien, J.R.R.. The Return of the King: Being the Third Part of the Lord of the Rings (Kindle Locations 3769-3775). Houghton Mifflin Harcourt. Kindle Edition.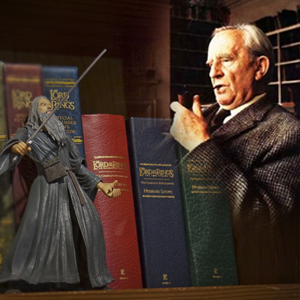 Father Timothy M. Gallagher, O.M.V., was ordained in 1979 as a member of the Oblates of the Virgin Mary, a religious community dedicated to retreats and spiritual formation according to the Spiritual Exercises of St. Ignatius. Fr. Gallagher is featured on the EWTN series "Living the Discerning Life: The Spiritual Teachings of St. Ignatius of Loyola".
For more information on how to obtain copies of Fr. Gallaghers's various books and audio which are available for purchase, please visit his website: frtimothygallagher.org
For the other episodes in this series check out Fr. Timothy Gallagher's "Discerning Hearts" page