Podcast: Play in new window | Download (Duration: 55:56 — 38.4MB) | Embed
Subscribe: Apple Podcasts | Google Podcasts | Spotify | Amazon Music | Android | Pandora | iHeartRadio | JioSaavn | Podchaser | Gaana | Podcast Index | Email | TuneIn | Deezer | Anghami | RSS | More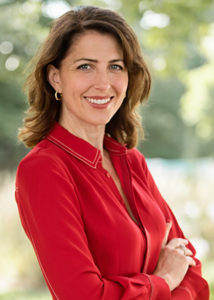 What a delight it is to talk once again with Colleen Carroll Campbell! Her new book, "The Heart of Perfection: How the Saints Taught Me to Trade My Dream of Perfect for God's" is marvelous!  Colleen never disappoints.  She shines the light on "perfectionism" an affliction many us may be suffering from and may not even realize it and provides the antidote found in the lives of some her great friends… the SAINTS!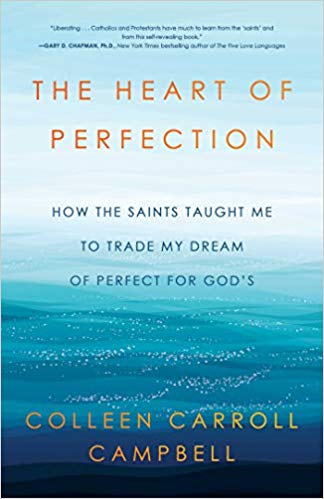 You can find the book here
From the book description:
"This book is absolutely excellent and meets a very present need of many people. I wish it to be read by everyone! Not always consciously, we are marked by a certain perfectionism, the feeling that to deserve God's love and the love of others we must be perfect beings and follow a faultless journey to God. This perfectionism may seem generous and express the commitment to be good Christians, but it is actually disastrous. It prevents us from achieving true perfection, not the one we imagine, but the one God wants for us… From her personal experience, from the example of the saints, from her meditation on Scripture, Colleen shows us with great spiritual truth and psychological sharpness how this perfectionism manifests itself, its consequences, and how to get rid of it to enter into the true freedom of the children of God. One thing that gives me great joy in this book is to see how a woman, wife, and mother, engaged in a very active professional life, living in the complicated context of our society, can reach such an authentic experience of God and deep, spiritual wisdom – something that may have been thought to be reserved for some particular vocations, such as religious life. This is an immense encouragement to lay people today who sometimes think that struggling with the problems of everyday family life may be an impediment to progress in the spiritual life. Colleen shows us that it's the opposite, and we should be very grateful to her."
  Author: Fr. Jacques Philippe, internationally bestselling author of nine books published in 24 languages, including Searching for and Maintaining Peace, Interior Freedom, and Time for God.