Fr. Joseph Fessio S.J. has such an incredible depth of knowledge and experience, that it is gift to discuss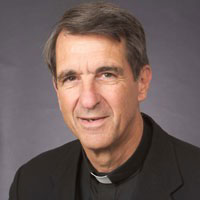 any topic with him, but it is especially wonderful to reflect with him on "the language of the liturgy."  In this episode we discuss 2 books published by Ignatius Press, "Benedict XVI's Reform" by Msgr. Nicola Bux and "The Voice of the Church at Prayer" by Fr. Uwe Michael Lang.  We discuss the primacy of place the Sacred Liturgy holds in our lives and the importance of offering it worthily.  Fr. Fessio helps us to understand the history of the reform, especially in its expression through our language.  We also discuss  the importance of elevating our understanding and action as opposed to "dumbing it down".  We also look at the important role the use of Latin plays in enhancing the sense of the sacred in our sacramental expression.  Msgr. Bux's book does an incredible job of closely examining the nature of  liturgical reform nurtured by Pope Benedict XVI, while Fr. Lang's book offers a fascinating history of the language used in our celebrations.  Not just for scholars, these works offer invaluable insight into the heart of the liturgy we participate in.
Podcast: Play in new window | Download (Duration: 27:11 — 24.9MB) | Embed
Subscribe: Google Podcasts | Spotify | Amazon Music | Android | Pandora | iHeartRadio | Stitcher | Podchaser | Podcast Index | Email | TuneIn | RSS | More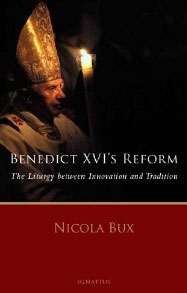 You can find it at ignatius.com
Nicola Bux is a priest of the Archdiocese of Bari and a professor of eastern liturgy and sacramental theology. He has studied and taught in Jerusalem and in Rome. He is a consultor to the Congregations for the Doctrine of the Faith and for the Causes of Saints and consultant of the international Catholic theological journal Communio. He was recently named a consultor to the Office of Liturgical Celebrations of the Supreme Pontiff.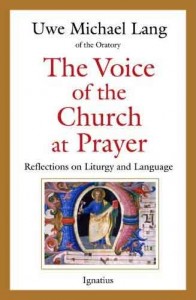 It also can be found here
Uwe Michael Lang, a native of Germany, is a priest of the Congregation of the Oratory of St Philip Neri in London. At present, he is a staff member of the Congregation for Divine Worship and the Discipline of the Sacraments and teaches at the Pontifical Institute for Christian Archeology and at the Master's program in "Architecture, Sacred Art and Liturgy" at the UniversitÀ Europea di Roma. In September 2008, he was appointed a Consultor to the Office for the Liturgical Celebrations of the Supreme Pontiff. His book Turning Towards the Lord (2nd edition, Ignatius, 2009), with a preface by then-Cardinal Joseph Ratzinger, has been published in several languages. Most recently, he has edited and contributed to the volume The Genius of the Roman Rite: Historical, Theological and Pastoral Perspectives on Catholic Liturgy (Hillenbrand Books, 2010).