Dr. Raymond Dennehy was a delight to talk to about the work and influence of 20th century French philosopher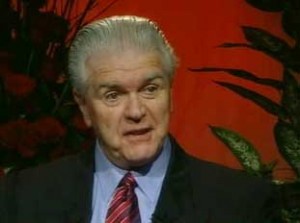 Jacques Maritain.  Ignatius Press has published in a special one volume set,  Maritain's "Christianity and Democracy and the Rights of Man and the Natural Law", which  provides key insights for Christians in shaping the political and social orders.
Podcast: Play in new window | Download (Duration: 28:17 — 25.9MB) | Embed
Subscribe: Apple Podcasts | Google Podcasts | Spotify | Amazon Music | Android | Pandora | iHeartRadio | JioSaavn | Podchaser | Gaana | Podcast Index | Email | TuneIn | Deezer | Anghami | RSS | More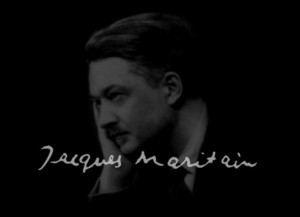 Jacques Maritain was one of the principal exponents of Thomism, the philosophy of Saint Thomas Aquinas, in the modern world. He lived for many years in the United States, and taught at Princeton University and Columbia University. After WWII, he served as the French ambassador to the Vatican. He also helped draft the United Nations Universal Declaration of Human Rights (1948).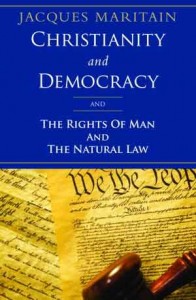 You can find the book here
"Maritain was one of the pioneers of the Catholic human rights revolution, which changed the course of 20th century politics. While helping the Church through a genuine development of social doctrine, Maritain helped forge some of the tools that eventually broke through the Berlin Wall." – George Weigel, Ethics and Public Policy Center
"In these passionate words one encounters the mind of Maritain in all its vigor and variety. His reflections on the challenges facing the world's democratic experiments – starkly realistic yet infused with Christian hope – are as timely today as they were seventy years ago." – Mary Ann Glendon, Harvard University
"This has been one of my all-time favorite 'David books' – those little books that take down Goliaths. Almost single-handedly, Maritain launched a hypothesis on the Christian (and Jewish) origins of the foundational axioms of democracy, of which many atheists are now coming to admit the truth. The sheer power of his hypothesis is more evident with every passing year. The republication of this classic is therefore bound to kindle longing for a deeper, more just reevaluation." – Michael Novak, American Enterprise Institute