Podcast: Play in new window | Download (Duration: 27:29 — 18.9MB) | Embed
Subscribe: Google Podcasts | Spotify | Amazon Music | Android | Pandora | iHeartRadio | Stitcher | Podchaser | Podcast Index | Email | TuneIn | RSS | More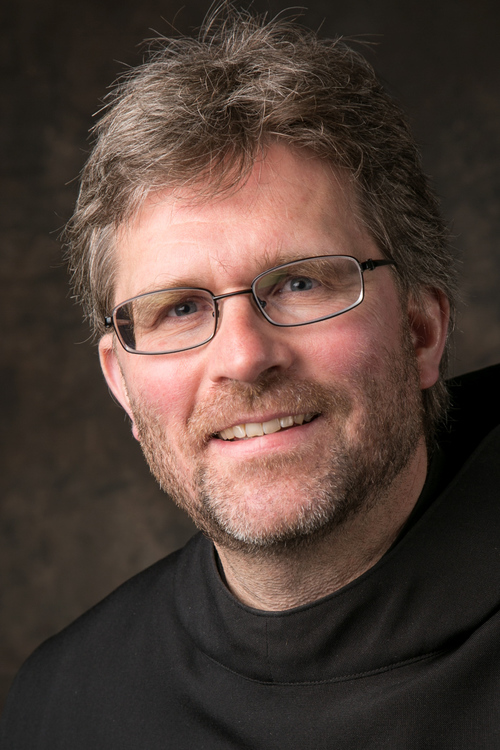 Episode 33- The Holy Rule of St. Benedict: A Spiritual Path for Today's World with Fr. Mauritius Wilde O.S.B., Ph.D.
"The Life of St. Benedict pt 6"
We continue our conversation on the life of St. Benedict by using the biography penned by St. Gregory the Great.  In this episode St. Benedict deals with serious temptation.  If God calls you to restrain from something for the sake of His Kingdom, for the greater Love, this can include suffering and tension. We often try to avoid that.  St. Benedict desires to  be free and detached.  So Benedict takes action in order to be open to  grace and the love of God.   His method in this story may seem archaic to some, but it shouldn't stop us from examining how we deal with temptation.
 CHAPTER I.

The holy man being on a certain day alone, the tempter was at hand; for a little black bird, commonly called an ousel, began to fly about his face, and that so near as the holy man, if he would. might have taken it with his hand; but no sooner had he made the sign of the cross than the bird vanished. When presently so great a carnal temptation assailed him, that before the holy man had never felt the like. For the remembrance of a woman which some time he had seen, was so lively represented to his fancy by the wicked spirit, and so vehemently did her image inflame his breast with lustful desires, that almost overcome by pleasure, he was determining to leave the wilderness. But suddenly assisted with divine
grace he came to himself, and, seeing near him a thicket full of nettles and briars, he threw off his garments and cast himself naked into the midst of those sharp thorns and nettles, where he rolled himself so long, that, when he rose up, all his body was pitifully rent; thus by the wounds of his flesh he cured those of his soul, by turning pleasure into pain; and by the vehemence of outward torments he extinguished the unlawful flame which burnt within overcoming sin by changing the fire. After which time, as he himself related to his disciples, he was so free from the like temptation, that he never felt any such motion.
For more information about the ministry of the the Missionary Benedictines of Christ the King Priory in Schuyler, Nebraska visit here