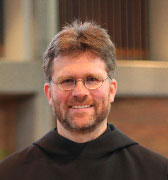 Episode 3 – The Holy Rule of St. Benedict: A Spiritual Path for Today's World with Fr. Mauritius Wilde O.S.B., PhD.
In place of the disability to express ourselves, to sing
Podcast: Play in new window | Download (Duration: 27:53 — 12.8MB) | Embed
Subscribe: Google Podcasts | Spotify | Amazon Music | Android | Pandora | iHeartRadio | Stitcher | Podchaser | Podcast Index | Email | TuneIn | RSS | More
From the Holy Rule of St. Benedict:
CHAPTER XIX
We believe that God is present everywhere and that the eyes of the Lord behold the good and the bad in every place (cf Prov 15:3). Let us firmly believe this, especially when we take part in the Work of God. Let us, therefore, always be mindful of what the Prophet saith, "Serve ye the Lord with fear" (Ps 2:11). And again, "Sing ye wisely" (Ps 46[47]:8). And, "I will sing praise to Thee in the sight of the angels" (Ps 137[138]:1). Therefore, let us consider how it becometh us to behave in the sight of God and His angels, and let us so stand to sing, that our mind may be in harmony with our voice.
Father Mauritius Wilde, OSB, Ph.D., did his philosophical, theological and doctoral studies in Europe. He is the author of several books and directs retreats regularly. He serves as Prior of our monastery in Schuyler.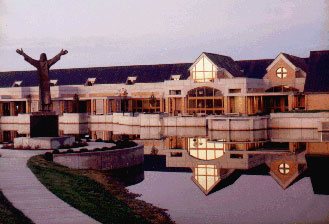 For more information about the ministry of the the Missionary Benedictines of Christ the King Priory in Schuyler, Nebraska visit here: