Podcast: Play in new window | Download (Duration: 49:08 — 34.1MB) | Embed
Subscribe: Google Podcasts | Spotify | Amazon Music | Android | Pandora | iHeartRadio | Stitcher | Podchaser | Podcast Index | Email | TuneIn | RSS | More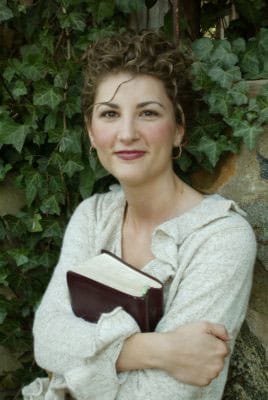 "Others, again, seeing their own imperfections, become angry with themselves with an impatience that is not humble. They are so impatient with their shortcomings as if they would be saints in one day. Many of these make grand resolutions, but being self-confident and not humble, the more they resolve, the more they fall, and the more angry they become; not having the patience to wait for God's time; this is also opposed to spiritual meekness. There is no perfect remedy for this but in the dark night.
"There are, however, some people who are so patient, and who advance so slowly in their spiritual progress, that God wishes they were not so patient."
Something for everyone from St. John of the Cross.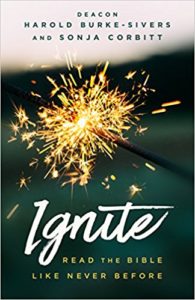 Out now! My newest book with Deacon Harold Burke-Sivers: Ignite, Read the Bible Like Never Before. Get a preview of the introduction and first chapter here. 
Here's the private Facebook discussion page for the Healing the Father Woundseries, if you want to join in the conversation with a little more privacy, as I do.
JPII's Encyclical Letter, Dives in Misericordia, on God as Father
REFERENCES
Luke 23:26-31, "Jesus was followed by a great multitude of people, also women who beat their breasts and mourned over him, but Jesus turned to them and He said, ' It is not for me you should weep, daughters of Jerusalem. You should weep for yourselves and your children'."
Luke 9:23Then Jesus said to all of them, "If anyone would come after Me, he must deny himself and take up his cross daily and follow Me. 24For whoever wants to save his life will lose it, but whoever loses his life for My sake will save it.…
Romans 8:15, For you did not receive a spirit of slavery to fall back into fear, but you received the Spirit of adoption, by whom we cry out, "Abba, Father!"
LOVE the Word™ is a Bible study method based on Mary's own practice: lectio without the Latin. This week's LOVE the Word™ exercise is according to a Augustinian* personality approach.
Listen (Receive the Word.)
 Therefore, since we are justified by faith, we have peace with God through our Lord Jesus Christ. 2 Through him we have obtained access to this grace in which we stand, and we rejoice in our hope of sharing the glory of God. 3 More than that, we rejoice in our sufferings, knowing that suffering produces endurance, 4 and endurance produces character, and character produces hope, 5 and hope does not disappoint us, because God's love has been poured into our hearts through the Holy Spirit who has been given to us.
6 While we were yet helpless, at the right time Christ died for the ungodly. 7 Why, one will hardly die for a righteous man—though perhaps for a good man one will dare even to die. 8 But God shows his love for us in that while we were yet sinners Christ died for us. 9 Since, therefore, we are now justified by his blood, much more shall we be saved by him from the wrath of God. 10 For if while we were enemies we were reconciled to God by the death of his Son, much more, now that we are reconciled, shall we be saved by his life. 11 Not only so, but we also rejoice in God through our Lord Jesus Christ, through whom we have now received our reconciliation. (Romans 5:1-11)

Observe (Connect the passage to recent events.)
After reading slowly through this passage, how much of your salvation/healing depends on you?
Where do you stand with God?
Take some time to consider how you use obedience to try to earn God's love or to get Him to do what you want Him to do. Where in your life can you see you have followed God in order to get something you want?
How is scruples, perfectionism, and OCD a lack of grace and charity toward yourself and others?
How do you feel when you do not measure up to your estimation of "how you should be doing," spiritually or otherwise?
How do you know "how you should be doing"?
Who gave you the right to judge how you or anyone else should be doing?
How does this passage offer you hope?
Verbalize (Pray about your thoughts and emotions.)
In your journal or on your journal page (get a free page to the right), write down your thoughts and feelings about these verses. What's the main thing God wants you to know from this passage? What is the Holy Spirit saying to you through the mystery of how Jesus carried His cross?
Entrust (May it be done to me according to your word!)
Abba, Father, show me what it means to take up my cross and follow Jesus.
Visit here for more on Sonja's "LOVE the Word" journal
*LOVE the Word™ exercises vary weekly according to the four personalities, or "prayer forms," explored in Prayer and Temperament, by Chester Michael and Marie Norrisey: Ignatian, Augustinian, Franciscan, and Thomistic. These prayer forms correspond to the Myers-Briggs personality types.
Here is the video Sonja refers to in her talk: