FG#4 – Interior Freedom episode 2- Fountains of Grace: reflections on contemporary spiritual classics with Donna Garrett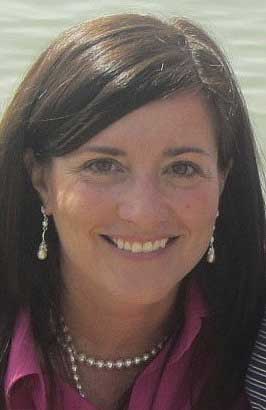 Join host Donna Garrett, with Fr. Daniel Brandenburg, LC, as they discuss the spiritual classic "Interior Freedom" by Fr.  Jacques Philippe  a priest of  Communaute des Beatitudes, an international association of the faithful of Pontifical Right founded in France in 1973.  The members of the Community, which has a contemplative vocation based on Carmelite spirituality, are actively engaged in the service of the poor and the proclamation of the Gospel.
Podcast: Play in new window | Download (23.7MB) | Embed
Subscribe: Apple Podcasts | Google Podcasts | Spotify | Amazon Music | Android | Pandora | iHeartRadio | JioSaavn | Podchaser | Gaana | Podcast Index | Email | TuneIn | Deezer | Anghami | RSS | More
Discussed in this episode, among other topics,  from "Interior Freedom" page 75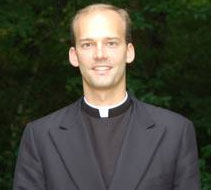 "Let us ask ourselves this question, to what degree can the evil in my surroundings effect me? With the apologies to those I am going to scandalize,I say that the evil around us- the sins of others, of people in the church, of society-does not become an evil for us unless we let Him penetrate our hearts. The point isn't that we should become indifferent. Just the opposite. The holier we are the more we will suffer due to the evil and sin in the world. But external evil only harms us to the degree we react badly to it, by fear, worry discouragement, sadness,giving up, rushing to apply hasty solutions that don't solve anything judging, fostering bitterness and resentment, refusing to forgive and so on. Jesus say in St Mark's Gospel, There is nothing outside of man which going into him can defile him but the things which come out of a man are what defile him. Harm does not come to us(our souls) from external circumstances, but from how we react to them interiorly."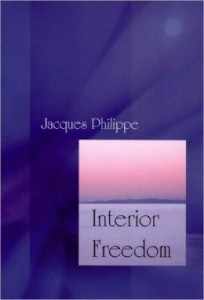 You can find "Interior Freedom" here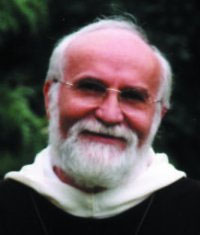 .